Before you think about your website design or any other online marketing strategies and possibly before you even decide on a business name, you'll have to find an available domain name and hosting provider so your site will have a place to live.
But what is a domain name? What's a hosting provider? How do you get these things, and do you really need them?
In today's market, the internet is a force to be reckoned with. That's why every business needs a website. It's also why every business owner needs to understand what a website is, what it needs to succeed, and how ownership works. A domain name has everything to do with ownership.
What is a domain name?
A domain name is the root address of a website: www.yourdomain.com. When you own your domain, you can add subdomains and web pages to it.
A subdomain looks like this: www.subdomain.yourdomain.com
A page on your site might look like this: www.yourdomain.com/page
Each of these is an address. The general address of a site is usually its domain. Another term often used for a web address is URL (Uniform Resource Locator). It's also usually where a website's home page is located online.
Why does this matter?
Owning a domain is like owning a piece of real estate. It's digital real estate, but it's real estate, and it has value, especially if you're going to use it as your online business headquarters.
The reason this is important is that some web developers and website designers will offer to set up your domain for you. This is a reasonable service for them to provide, but you need to make sure that the registration of your domain is in your name.
If the person you hire to manage or create your site owns the domain, they have complete control over it. Should your business relationship go sour or if anything happens to that person or the company they represent, they can take your site down with them (or just run off with it). I strongly recommend putting your domain and all related fees (including hosting) in your name and charged to one of your business accounts (in other words, you pay the domain registrar and hosting provider directly).
What's a hosting provider? What's a domain registrar?
A website is basically a bunch of electronic files that are stored on a special computer called a web server. The server is configured so that the files are accessible via the internet and viewable on a web browser. A hosting provider owns the servers where your website files sit and makes those files available to web users.
You own the files, you own the domain, the host owns the computers the files are stored on and all the technology that makes your site accessible to the web-viewing public. It's similar to a cable TV provider — they don't provide shows and movies, the networks do. But the cable provider does ensure you have access to those networks. A hosting provider ensures that the public has access to your website.
A domain registrar is an entity authorized to register domain names.
So, you register (buy) your domain name from the registrar and then you store and publish your electronic files with your hosting provider. Luckily, most hosting providers offer domain registration services, which means you can do business with one service provider instead of two.
Domains are registered on an annual basis, though some registrars may allow you to register for two or more years at a time. Hosting providers usually bill by the month and most offer annual packages in which you pay for a full year in advance at a discounted rate.
Choosing a Hosting Provider and a Domain Registrar
You can get domain registrations and hosting on the cheap — but you'll get what you pay for. At the high end, you can expect to spend $10-20 per year for domain registration. Hosting has a broader range. You can get hosting for about $10-20 (or less) per month for the average website. As your site grows and attracts more traffic, your hosting rates may need to increase, as your website will be consuming more server resources.
Here are a few things I recommend looking for in a registrar and hosting provider:
Use one service instead of two. You might save a few dollars a year by using separate services, but it's usually not worth the confusion and time it takes to manage separate accounts.
Look for a domain registrar that allows you to set up automatic renewals and billing. Automatic renewals and billing ensure that your domain and hosting don't expire. If this happens, your site could be lost — forever. There are plenty of horror stories about business owners who lost their websites (domain, files, and all) because they weren't diligent and didn't have automated renewals and billing set up.
Look for a service provider that sends out notifications, particularly to let you know when a domain is expiring or getting renewed, when you are billed, and most importantly, when you need to update your credit card or other billing information (you don't want to lose your site because your credit card expired).
With regard to hosting, you'll need to make sure your provider supports the technology you'll need for your site; this can range from one-click installations of web content management systems (like WordPress) or e-commerce solutions.
Finally, a great perk is a service provider that offers technical support.
Want to learn more? Find out how to choose a domain name for your website and how to choose a hosting provider.
Learning how all this stuff works is confusing at first — especially for people who are new to doing business online. But if you're patient and willing to learn, you'll get through it and your website will be up and running in no time.
---
Buzz Pro Studio provides website services to small businesses and independent professionals, specializing in website design and maintenance. For more information or to get a no-obligation quote, contact me.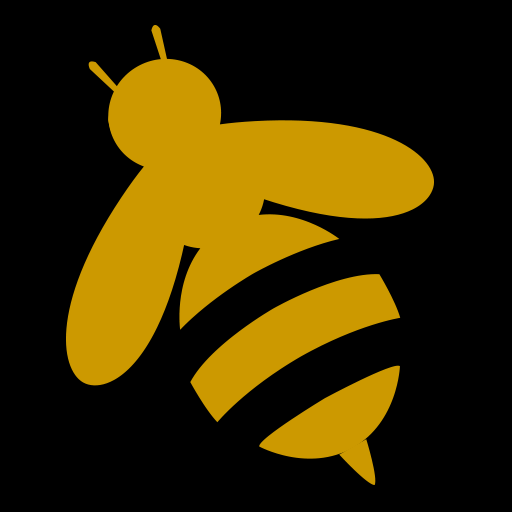 Melissa Donovan is the founder of Buzz Pro Studio, providing website services to small businesses and independent professionals.