Coaching and Consultations
Get What You Need to Succeed Online
​​Running a small business requires expertise in many different areas, and online marketing is foremost among them. The internet is abundant with opportunities, but it's constantly changing, and most strategies worth pursuing involve a learning curve.
I offer a variety of coaching and consultation services for small businesses and independent professionals who want to successfully navigate online marketing, all of which are fully tailored to my clients' goals and skill levels.
What do you need to know?
Are you looking for advice about your website? Do you need ideas for creating fresh marketing content? Want to know which online marketing strategies would be best for your business?
Instead of wading through mountains of articles about how to present your business on the internet, you can work directly with someone who's got the experience to provide you with the information you need and the know-how to point you in the right direction.
Whether you have questions you want answered or skills you want to acquire in the arena of websites and online marketing, I can help. 
How it Works
Coaching is usually conducted in weekly sessions via email. However, coaching can be customized to fit your schedule and goals. Hourly consultations are also available.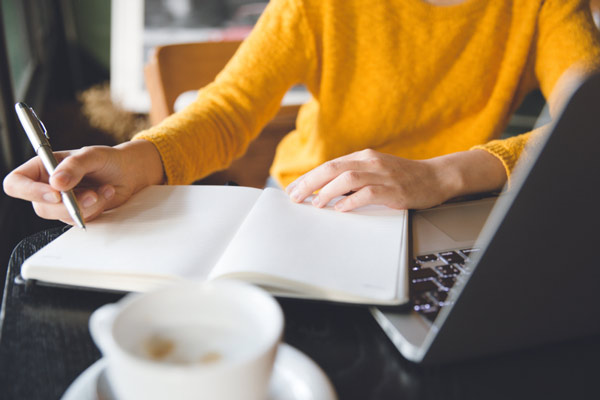 Over fifteen years serving small businesses
Meet your website consultant
My name is Melissa Donovan. I build and manage websites for small businesses and independent professionals who don't need a full-time website administrator. This allows my clients to keep an expert on call who will handle all their website and online marketing needs without the burden of hiring an employee.
I'll show you how to use WordPress so you can manage your own website and blog efficiently, effectively, and successfully.
WordPress dashboard: From configuring settings to creating posts and pages.
Plugins: Find out which plugins will truly benefit your website.
Troubleshooting: Learn how to fix problems when they arise.
Design: Get tips on good design and structure.
I'll also give you pointers on getting more visitors to your website.
Blog coaching covers the technical, creative, and strategic aspects of harnessing a blog to achieve your goals:
Blog Writing: Get professional feedback and editing on your blog writing, formatting, and structure.
WordPress: Receive comprehensive lessons on how to use WordPress.
Marketing: Find out which online marketing options are right for your blog, and learn how to implement them.
Support and guidance: Work with a mentor who can provide clear answers when you've got questions and concerns.
Don't have a blog yet? I can design one for you.
Strengthen your business writing skills so you can create polished written content that will grow your business and further your career.
I have a degree in creative writing and over twenty years of experience writing personally and professionally. I've written and published over eight books, six of which focus on the craft of writing. As a writing coach, I've developed a number of effective techniques for imparting writing skills to others.
I'll help you develop practices that lead to more professional writing and show you how to check your own work and increase your knowledge of written language. You'll learn best practices for developing written material ranging from emails to articles, depending on your personal and professional objectives.
Not ready to sign up for a coaching program? Consultations are available to help you get answers to your most pressing questions about your website, content, and marketing efforts.
Working one-on-one with an experienced website consultant is an excellent way to get the information and insight you need quickly, and with ease.
Are you ready?
I'm dedicated to serving small businesses and independent professionals, and I'm ready to work with you to make your website a success.
Let's get started!
What's in store for your website?
Get a Quote for Website Services
Are you ready to make your business a success online? I'm ready to help. Just tell me about your business and your website by filling out the form below. There's no obligation until you decide to hire me. You'll receive a response within one business day. Need something that you don't see here? Let me know how I can help you.