Web Design for Small Business
YOUR WEBSITE ONLY HAS A FEW SECONDS TO MAKE A STUNNING FIRST IMPRESSION
Your business needs an appealing website that gets visitors interested in your offerings.
I'll create a site that reflects your brand and resonates with your customers while showcasing your products and services with style, substance, and purpose.
Get a fresh, flexible website design that entices visitors and converts them into customers. 
Most sites are built with WordPress: easy to use and packed with features. 

Premium theme fully customized to your design specifications.
Responsive: looks great and works well on any device.
Brand consistency: a look that aligns with your business's style and philosophy.
Customer-focused and user friendly: designed with your customers in mind.
Flexible: your site can grow with your business and the design can evolve with the times.
Ready for search engine optimization (SEO).
Ideal for blogging.
Dynamic social media links and share buttons.
Perfect for building mailing lists for newsletters.
Your web design package includes a website information guide and branding palette so you can keep a record of your website's most important specifications, such as fonts and colors.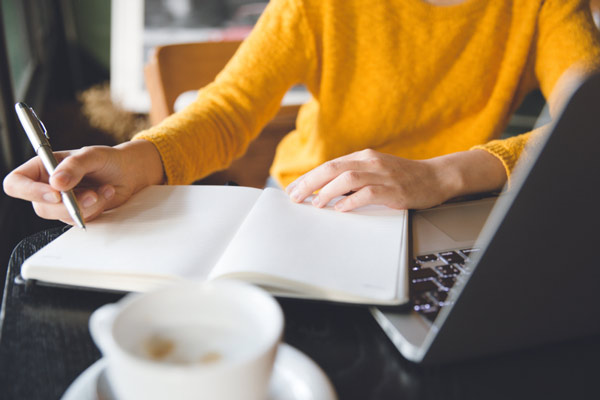 Over fifteen years serving small businesses
Meet your website consultant
My name is Melissa Donovan. I build and manage websites for small businesses and independent professionals who don't need a full-time website administrator. This allows my clients to keep an expert on call who will handle all their website and online marketing needs without the burden of hiring an employee.
Discovery
I'll gather details about your business, branding, customers, and products/services, and I'll get a clear understanding of your goals and vision for a new website design.
Strategy
You'll receive a quote and service agreement that includes a detailed project scope with specifications for your new website design and a timeline. To accept the quote, you'll issue a deposit. 
Design
You'll be given access to a functional prototype of your new website for your review, and then you'll be able to request one round of revisions.
Build
Your revisions will be applied and the website will be polished and finalized, and the mobile/responsive version will be completed. Then you'll get to request another round of minor revisions.
Launch
Once you've approved the final, fully functional website, it will launch to the public! Be sure to inquire about website maintenance plans for your new site.
Check out what some of my clients have said about my web-design work. 
Melissa designed both of my fitness websites, ensuring they were stylish and easy-to-navigate. She also made recommendations for how to optimize speed and functionality.
Knowing that Melissa is a great website designer, I gave her minimal direction, simply, "Here's my book, please make a website for it." I was so pleased with her design that perfectly reflected the tone and style of my book with an easily navigable site where people could learn about my book and buy it. I recommend Melissa to anyone who needs a website. She is intuitive, knows her stuff, is a great communicator, and fast!
Melissa is imaginative and amazing with the websites she creates. Her passion shines in her finished product. I would recommend Melissa for any type of website design whether it is for business or personal use.
HIDDEN TO CLOSE ACCORDION
What is the price for a website design?
Pricing varies widely, depending on the scale and scope of the project. Once you submit a quote request using the form below, I'll respond with some questions, and we'll start putting together your project plan, which will include an official price quote. For more details, visit the pricing page. Tip: you can get a discount on website design by signing up for three months of website maintenance. 
How do payments work?
Website design projects require a deposit, which is usually 50% of the project total. For larger projects, we may do three installments, starting with a 33% deposit. 
How long does it take to design and build a website?
Timelines vary, depending on the size and scope of the project. On average, you can expect about a month from the time you request a quote until project completion. Your quote will include an estimated timeline. 
HIDDEN TO CLOSE ACCORDION
How will updates be made after the site is built?
You can update your website or hire me (or someone else) to manage it for you. You will have access to your website's dashboard, where you can make changes to the content and design. However, there is a learning curve and the difficulty level varies depending on your experience and the type of changes you want to make. If you'd prefer to outsource the upkeep of your website, I offer several website maintenance plans as well as packages of service time.
Can you help with content creation (text, logos, graphics)?
Yes! I offer logo design as well as image and graphic procurement and creation, and I offer copy editing for written website content. I can help you develop the content for your site and advise on the overall structure. 
Will the website be optimized for search engines (SEO)?
SEO is available upon request and can be applied as part of the build or as a separate project to be completed after launch. There are several levels of SEO, so we will need to discuss your goals to determine what type of SEO is best for your business and marketing model.
Are you ready?
I'm dedicated to serving small businesses and independent professionals, and I'm ready to work with you to make your website a success.
Let's get started!
What's in store for your website?
Get a Quote for Website Services
Are you ready to make your business a success online? I'm ready to help. Just tell me about your business and your website by filling out the form below. There's no obligation until you decide to hire me. You'll receive a response within one business day. Need something that you don't see here? Let me know how I can help you.