Web content development is the process of generating material that supports and promotes your online presence.
Throughout the course of developing your web content, you will brainstorm, plan, research, organize, and create content for online publication. And then you'll publish it.
For a small business owner, this content should be designed with one purpose in mind: to advance the goals of your business.
It usually starts with your website, but web content can include any online content that represents you or your business. It consists of text, images, audio, and video that are accessible on the internet.
Establishing an online presence can be challenging, and it can be fun. If approached thoughtfully, it can be quite helpful in terms of marketing your business. In other words, smart web content development can lead to online success, and if a business operates mostly or entirely on the internet, then web content can make or break it.
The Importance of Web Content Development
Almost every day I am confronted with websites that were not properly developed. In some cases, it's unclear what the website's purpose is — the business offerings have not been clearly established. In other cases, the content is out of sync with the design — the planning and building were poorly executed. Many more websites are outdated and have never been updated or regularly maintained.
Businesses that take their online presence seriously and want to establish a strong hold in the online marketplace must treat their web content development with a sense of priority.
Whether you need a simple, three-page website or an elaborate site packed with content, you will find the process easier and more fruitful if you take the time to develop content that works effectively, content that helps your business reach its goals.
Five Easy Steps
There are five simple steps in the web content development process. Each phase can be broken down into smaller stages, and each of these could take several weeks or several months, depending on how extensive your online presence will be.
Conceptualize (brainstorm)
Plan (organize)
Build (create or execute the plan)
Launch (publish and publicize)
Maintain and update
Each step is critical. Leave one out, and your online presence will suffer.
The Nitty Gritty of Web Content Development
Let's take a more detailed look at each of the five phases of web content development, keeping in mind that this is a general overview:
Concept
Concepts begin with an idea or a vision but also must have purpose. In this phase, you establish the purpose of your web content development plan. Why do you need an online presence? Are you trying to build a platform, find customers, or sell more widgets? You'll also brainstorm during this phase. What information needs to be on your website? How much off-site content should you create to drive visitors to your site? Which mediums will you use — text, images, videos?
Plan
The planning phase is the most critical. Start by deciding what web content you absolutely need in order to achieve your goals, and then build that into a design plan. Remember, content first, then design. Also remember, your plan can be long-term. You might want to end up with 100 pages of content. Maybe this month you can get the first ten completed. Use time to your advantage and work within your budget constraints. By regularly allocating funds to your web content development, you can execute your plan over time and keep your site fresh.
Build
Building is when you put your concept and plan into action. You may have many components being built simultaneously: a website designer is creating and building your site while a copywriter prepares the text and a graphic designer creates eye-popping images.. A careful and well-laid plan will lead to an easier build. Toward the end of the building phase, you'll start working on your launch.
Launch
It happens in a flash. After months of web content development, website design, and content writing, your site launches (or relaunches). Some launches are quiet. Others are loud. Once the site goes live, you can start driving traffic to it. This is also part of the launch: spreading the word about your site (also known as online marketing).
Maintain
After the launch, it might feel like all the hard work is over. That would be wrong. Every website needs to be maintained. Some sites are maintained constantly and updated several times a day. Others are updated weekly or monthly. A small few are only updated every year or so. Making updates to your site and proactively managing it (by keeping software updated and monitoring your traffic, for example) are critical to the success of your online presence.
Common Mistakes: The Don'ts
There are plenty of mistakes that people make with web content development. Here are a handful of things you don't want to do:
Don't plan your design before you plan your content. They should complement each other, but the design should be built to hold the content. Also, keep in mind that you may add content over time, so choose a design that's flexible enough to handle growth.
Don't start driving traffic to your site until it's completed.
Don't launch until you've thoroughly tested the site on all platforms and browsers and various screen sizes (mobile, tablets, and desktops).
Don't expect your site to be an overnight success. Building a website is hard, but getting traffic to a brand new site is much harder. Be patient, stick with it, and success will come.
Make sure you stay focused on your site's primary purpose. Web content development can get messy. You'll have lots of great ideas, but they won't all lend themselves to the goals you're trying to achieve. Make sure your plan sticks to your purpose, and don't get sidetracked.
---
Buzz Pro Studio provides web content services for small businesses. Contact me for more information or to get a no-obligation quote.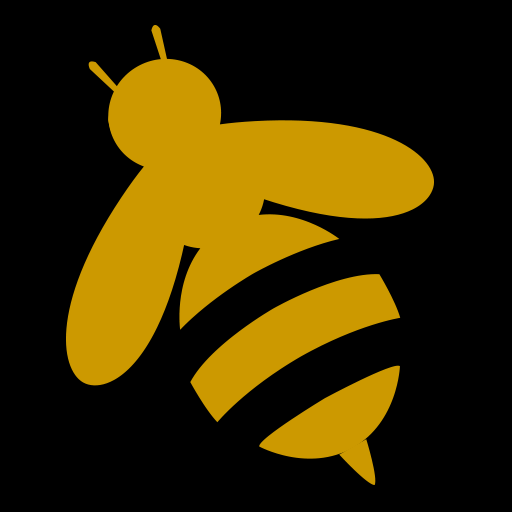 Melissa Donovan is the founder of Buzz Pro Studio, providing website services to small businesses and independent professionals.