These days, almost all websites are built on content management systems, which is a fancy term for software that makes your website work. Foremost among these systems is WordPress. According to Wikipedia, WordPress is "used by more than 60 million websites, including 30.6% of the top 10 million websites as of April 2018. WordPress is the most popular website management system in use."
And for good reason.
Although it was originally created as a blogging platform, WordPress evolved into a robust system for designing, building, and managing a website. It's just as likely to be the system behind a bustling online store as a personal online diary. But few have benefitted from WordPress as much as small businesses.
WordPress for Small Business
There was a time when small business owners had to make their own websites, which meant studying code and learning the mechanics behind file transfer protocol, hosting, and graphic design. Then a class of career web designers arose, which put web design in the hands of professionals and freed up entrepreneurs to focus on their businesses while the web designers focused on their websites.
But building a website was cumbersome and involved managing a lot of messy code and files, until WordPress came along and made designing, building, and managing a website a lot faster and easier.
These days, anyone can build a WordPress website with a few clicks. This has moved website design back into the hands of business owners. But beware: design and customization are specializations that require expertise, so you'll get better results with a professional designer.
Regardless of whether you work with a pro or build your own website, WordPress offers tons of benefits for any small business that wants a web presence. Here are just a few perks of a WordPress website for a small business:
Build it yourself.
If you need a simple website and aren't too picky about how it looks, you can get a WordPress website up and running with a few clicks and for a few dollars. But be prepared for a learning curve: if you have zero experience with web development, you'll probably need to consult a lot of tutorials — luckily there are plenty of free WordPress tutorials online.
Free and premium themes can be customized.
In the old days, the design and content were wrapped up together in a page of code and a package of image files that generated a single page on a website and had to be managed manually. Each page was coded separately from the others and had to be carefully coded, often to match the others. WordPress separated the content from the design and gave us themes, which are sets of files that tell browsers how to display a website. There are countless free themes available, which make setup cheap if you're on a budget.
Premium themes offer more (and better) features and functionality for a cost, and usually the cost is pretty reasonable. As the technology evolves, there is a wider gap between the quality of free and premium themes, and the cost of a decent premium theme can save you a lot of time and resources in customizing a free theme. Plus premium themes often include access to support, which can be useful for both designers and laypersons.
Either way, all themes are customizable. Some customization options are provided in the WordPress dashboard, and a few themes also offer simple customization options that can be applied with a few clicks. However, deeper customization requires coding.
It's easy to add, change, and remove content.
Whether you build your own site or hire a developer to do it for you, once the site is done, WordPress makes it a breeze to add, change, remove, and manage content.
In the past, businesses often had to rehire a web designer every time they wanted to update their website — even if it was just a minor change. Now, using the WordPress dashboard, any small business owner or employee can create pages, add images, and make other updates to a website. And it's all as easy as using online email. Anyone can learn to do it.
Keep your content; change your design.
As the name content management system implies, WordPress's main feature is that it manages your content. Text, images, and other media are kept separate from the design, which means that when it's time to update your design, you can keep your original content in place. Gone are the days when a new design meant a total overhaul. Now the design, which is contained within a theme, is simply applied and it keeps all the content intact, although the presentation of the content will change. Some new designs might require making adjustments to the content, but this separation of content and design will save you tons of time and money in the years to come.
Plugins
One of my personal favorite things about WordPress is the plugins. You can think of plugins as small apps that get loaded into your website in order to enhance it. Some plugins are used in design while others provide back-end functionality.
I use plugins to catch spam, track my traffic, look for broken links, add social media buttons to my blog posts and sidebar, and display slideshows. And that's just the tip of the iceberg.
With plugins, we can add all kinds of cool and useful features with a couple of clicks and few minutes of configuration.
Of course, some plugins are more complicated than others; the really advanced ones can take some time to set up. You can find both free and premium plugins for WordPress.
Get a WordPress Website for Your Small Business
WordPress is a flexible but robust website platform, ideal for most small businesses. If you're thinking about launching or redesigning your small business's website, take a look at WordPress and see what it can do for you.
---
Buzz Pro Studio provides website services to small businesses and independent professionals, specializing in website design and maintenance. For more information or to get a no-obligation quote, contact me.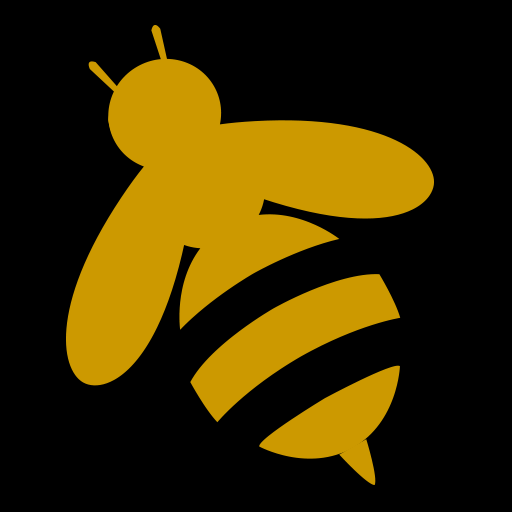 Melissa Donovan is the founder of Buzz Pro Studio, providing website services to small businesses and independent professionals.