Getting a website is a big deal, especially when you're starting your first small business. But even for mature businesses, a new website is an important step toward growth. Most small business owners are not web developers, and while they may know how to use a website, they don't know how a website is constructed. And why should they? That's what web designers are for.
But it actually helps to understand some basics about how a website is built and how it works.
Most modern websites run on content management systems (CMSs). WordPress is foremost among these; it's the most widely used CMS in the world. That's because WordPress is easy to use, flexible, and free, and there are countless add-ons available that can enhance the design and functionality — not to mention tutorials that explain how to make a WordPress website do just about anything you want it to do.
It's ideal for most small businesses. Let's take a closer look.
How WordPress Works
WordPress is best understood as software that is installed on your web server. It stores your content in a database, including text, images, videos, and other media. Then, using a collection of files called a theme, WordPress tells an internet browser how to display that content.
As an example, imagine that your website has five pages: Home, About, Products, News, and Contact. The pages are mostly text, but each one has an image, and the home page also has a video. The text, images, and video are all stored in a database. Think of the database as a filing cabinet. One drawer is filled with pages of text, stored in folders named after your pages (Home, About, Products, News, and Contact). Another drawer is filled with images. Another is filled with videos. All your content is neatly organized and stored.
When a visitor arrives at your website, WordPress reaches into the relevant drawers and pulls out whatever content should be displayed.
A set of files called a theme determines how that content is displayed. For example, the theme tells the browser to put the logo at the top of every page on the website with a menu beside it. The theme instructs the browser to display a footer at the bottom of every page. It tells the browser what color the text and backgrounds should be, which fonts to use, and at what size.
The database holds what is displayed; the theme determines how it is displayed.
There are countless ways to customize WordPress and add various features and functionality. Some of these add-ons are free while others come at a cost. For example, plugins are smaller software packages that enhance a website in various ways. One plugin might display buttons that make it easy for visitors to share your content on social media while another plugin runs regular backups.
WordPress, with its database, themes, and plugins, can be used to render a robust website, perfect for small businesses because it's affordable and flexible.
Best of all, WordPress has a dashboard that makes it easy for users to add, change, and delete content.
Using WordPress to Manage Your Website
Perhaps one of the best features of WordPress is its dashboard. Using the dashboard is as easy as using email on a web browser. To give you an idea of what can be done via the dashboard, here are some options available:
Posts: Posts are usually used for a blog. They can be viewed individually, collectively (in backward chronological order), or in categories that you create. Instead of a blog, posts can also be used for a news-and-announcements section.
Pages: These are the core, static pages on your website, which are usually accessible on the main menu: Home, About, Products, etc. Both posts and pages can be created and edited using a panel that is similar to composing email on a web browser.
Media: You can add images, video, and other media to your website directly into posts and pages, and then you can view, add, or remove any of that media (minus the text) in the media library. This is similar to uploading an image to an email.
Comments: You have the option of allowing visitors to leave comments on posts or pages throughout your website, which can be a great way to start conversations with your website visitors.
Appearance: This section of the dashboard varies, depending on your theme. It is here that you will instruct WordPress which theme to use. There's also a Menu option in the Appearance section, which is how you customize which pages of your site are listed in various navigation menus.
Widgets (in the Appearance section): Almost all themes let you add widgets to special areas of your site. For example, most sidebars are made up of widgets. WordPress's default widgets include items like a search bar, a list of categories for your blog, or a list of recent posts. You can also use plugins to add lots of other widgets, such as social media links or sign-up forms.
Plugins: Add a host of features and functionality to your website, including forms, spam protection, SEO tools, slideshows, and more.
Users: Manage the IDs and passwords of people who have access to the WordPress dashboard.
Settings: When you first set up WordPress, various settings need to be configured, including things like an administrative email address, time zone, and more.
Depending on the theme and plugins, other options may be available in the dashboard, and these can extend the dashboard's functionality.
There are limitations to the WordPress dashboard. For example, you might not be able to change the background color or font size from your WordPress dashboard. That is handled by the theme and is often custom-coded by a website designer. However, some themes add clickable design options to the WordPress dashboard, so if you think you might want to make simple design changes, you can seek out a theme with those features.
The WordPress dashboard has been a boon to business owners who, in the past, had to pay someone every time they wanted to make the smallest change to a website. And even for businesses that employ a website manager, WordPress has made website management and administration faster and easier, which is a huge cost savings for businesses.
---
Buzz Pro Studio provides website services to small businesses and independent professionals, specializing in website design and maintenance. For more information or to get a no-obligation quote, contact me.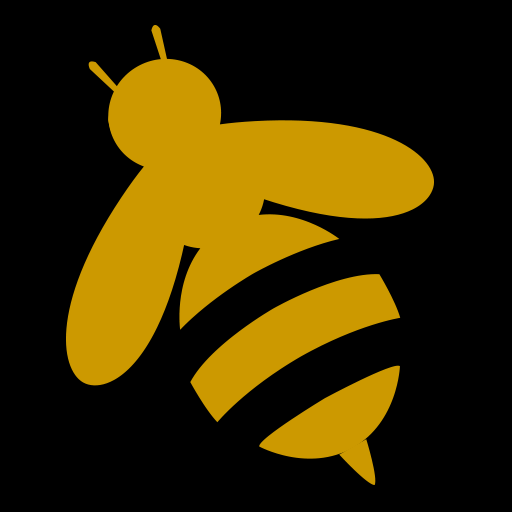 Melissa Donovan is the founder of Buzz Pro Studio, providing website services to small businesses and independent professionals.