Many small business owners find website ownership to be frustrating, which is understandable. After all, not all entrepreneurs are IT professionals, website designers, or marketing experts.
These business owners encounter problems with web design projects and have to overcome challenges presented by technology, not to mention the increasingly murky waters of online marketing.
They just want their businesses to succeed, and they know that a website is mandatory. These business owners often ask, who is responsible for my website?
The answer is simple: the business or person who owns the domain is ultimately responsible for all aspects of a website, from software updates to content changes, and this is usually the business itself or its owner. On the other hand, few business owners have the time or know-how to manage a website and require assistance in this area, which is where problems start to arise.
One small business might have an IT specialist who handles the in-house network or various electronics systems as well as the website hosting. This business also has a website designer and works with a couple of different marketing consultants. But there's a lot of crossover between hosting, design, and marketing.
These professionals are expected to work together as a cohesive team, but often, their ideas clash. The designer wants to maintain a certain aesthetic appeal whereas the marketing people insist on loading the site with links and streams from social media. The copywriter has worked hard to produce clear language and now the SEO strategist wants to stuff the copy with keywords. The business owner is writing weekly blog posts that merely document the goings-on in the day-to-day business, and since they're not a trained writer, the work is peppered with bad grammar. The IT person is responsible for publishing the blogs, but they're not an editor. The designer is in charge of adding content to other areas of the site, but usually pushes back in an effort to maintain the integrity of the design. Meanwhile, nobody's tracking the number of visitors to the site or making sure the software is getting updated, and nobody's making backups.
I've seen this happen, and it's not pretty.
Unless you have a minimalist website that never gets updated and a barely-there presence on the web, there needs to be one person designated to oversee all aspects of your small business website. And while this person doesn't need to be an expert in all of these areas, they certainly should be knowledgeable, which means in most cases, the business owner is not the best person for the job.
Understanding Your Website Management Needs
In order to choose the right website manager, you first need to determine what your needs are. Is your site running on software that needs to be updated periodically? Does your hosting provider run automated backups or do you need to make sure someone's taking care of that? Are you publishing written content that needs to be edited on a regular basis? What other online marketing strategies are you using, and how do they impact or intersect with your website?  Are there metrics in place to measure your site's performance? And most importantly, how are each of these efforts contributing to the success of your business?
What happens if there is no website manager? Many small business owners hire various consultants and specialists to handle different aspects of online marketing. As a result, there is zero oversight in ensuring that the site's content is consistent and basic maintenance tasks get neglected.
For example, I worked on a website that had received a lot of input over the years from various marketers. The copy had been written by a bunch of different people so the business didn't have a consistent voice. The imagery was mismatched. Worst of all, the logo on the site was different from the logo on the business's stationary. And in almost a decade of having an online presence, not only was nobody monitoring the site's performance — tracking tools had never even been installed.
Choosing a Website Manager
Some small business owners let the responsibility fall, by default, to their IT professional or website designer. But an IT consultant may know almost nothing about online marketing. In fact, their area of expertise is with hardware and software, not with marketing, advertising, or sales. A website designer is often the best person to task with updates, but many designers are just that — designers. They are not marketers or business consultants. Their expertise is in aesthetics (although I would note that many of today's designers are quite savvy in business and marketing).
The ideal website manager tends to be well rounded in all things that are internet, business, and marketing related:
Fair understanding of internet technology, hosting, and domain registration and an ability to use technology required to update and backup the site (such as a content management system or if necessary, code).
Good eye for effective website design and an ability to recognize well crafted copy.
Familiar with standard online marketing tools, such as search engines, social media, directories and review sites, newsletters and email campaigns, and various advertising models.
Also somewhat familiar with offline marketing, including business cards, brochures, coupons, ads, etc.
Most importantly, a good website manager is attuned to the business's goals and never forgets the ultimate purpose of the site is to keep existing customers coming back while attracting new customers.
An Advocate for Your Business
Over the years, I've worked with many small business owners who either didn't have a website manager or who had one who lacked several of the qualifications listed above.
One of my client's websites did not have tracking tools installed, so after three years, nobody knew how many visitors had been to the site. Another had a site that used a plugin to generate the contact form. Nobody updated the plugin to its latest version and the contact form had stopped working — they might have missed months of incoming communications from potential customers. Yet another client had hired two SEO firms — one to handle on-site optimization and another to handle optimizing off-site presences (like directory listings), failing to realize that they were both essentially doing the same job and costing the business a lot of money.
Because the vast majority of today's small business owners are not experts in website management, they will save time, money, and trouble by choosing a website manager who will coordinate and oversee all aspects of the business's online presence, including the website itself and various other marketing outlets.
Final Tips for Choosing a Website Manager
Once you have established your needs, you can shop around for the right website manager, but your number one criteria should be choosing a website manager who will work as an advocate for your business and who will consistently appeal to your customer demographic. Look specifically for someone who is enthusiastic about helping your business succeed, not someone who is merely excited about finding ways to make money off you.
If your site is small and static, you might want to pick up a book or take a class on website management and do it yourself. If you have employees, you may be able to either hire someone or leverage an existing employee who has the right skills.
Many of today's online marketing firms (ranging from website designers to email marketers) are providing various marketing services and will include website management services or consultations to teach small business owners how to oversee their own sites.
Your website is an integral tool that should contribute to the success of your business. Yes, it costs money to build, promote, and manage a website, but this is a cost that should result in increased revenue. If your website seems to just cost you a bunch of money but never brings in business, it might be time to conduct an audit of your online marketing efforts or bring in an experienced and knowledgeable website manager to help you move forward more successfully.
---
Buzz Pro Studio provides website services to small businesses and independent professionals, specializing in website design and maintenance. For more information or to get a no-obligation quote, contact me.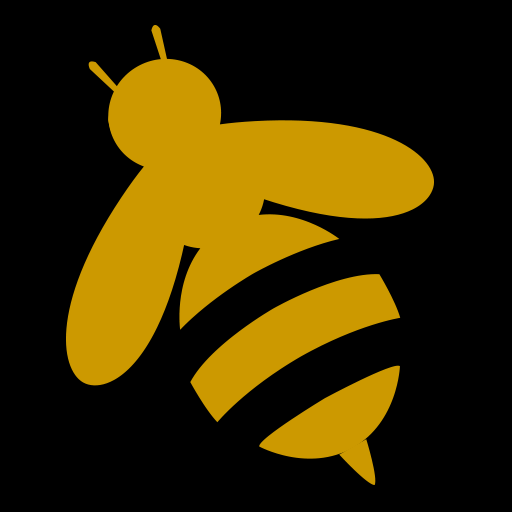 Melissa Donovan is the founder of Buzz Pro Studio, providing website services to small businesses and independent professionals.