If you're running a small business, you're probably pretty busy. You're managing a team of employees, generating leads, balancing books, or simply doing whatever it is that you do best.
Maybe you're a plumber. Or a personal trainer. Maybe you run a boutique or a roller skating rink. Whatever it is that you do, you know your field of expertise, and website design is not it.
How can you make smart decisions about your small business website if you're not an expert in websites or design?
Getting a Small Business Website
These days, a business website is essential. But launching a website can be a huge challenge for small business owners who don't have experience or expertise in online marketing or website design. These tips will help you make informed decisions about your small business website design and all your online marketing strategies.
1. Define Your Business
When you started your business, did you write a business plan? If so, it will come in handy when you're planning your website. If not, then here are a few points you should clarify before getting a website:
Company Mission and Philosophy: What is your primary purpose? How do you approach business?
History: What are your credentials and how did you get started in this business?
Products and Services: What are you selling?
Customers: Who are your customers?
Features and Benefits: How do your offerings improve customers' lives?
Image and Branding: What image do you want to project, and what tone do you want to convey?
A website designer and a copywriter will use all of this information to create a site that accurately represents your business and appeals to your customers.
2. Build Your Brand
A website is really an extension of your brand. Your brand is your image, the tone and flavor of your business. It has a distinct attitude and a message. It should be memorable. Think about the GE light bulb and the slogan "We bring good things to life" or the Apple brand, which communicates a tone of elegant but functional simplicity. If your business has personality, then your website will be more effective.
3. Develop an Online Marketing Strategy
Once you finish building your website, what are you going to do with it? You'd be surprised how many abandoned websites are collecting dust all over the internet. People keep paying their annual domain registration and hosting fees, but their websites have zero visitors on any given day. Why even bother? The goal of your website is to attract traffic and then convert that traffic into paying customers. How are you going to get people to come to your site?
4. Create a Content Development Plan
Let's face it — getting your first website is cool. It's super cool. Even your second and third websites are exciting. Each redesign is an opportunity to make your business stand out. I myself have been seduced by the awesomeness that is slick website design. But a website design without content is like a TV without a picture; it's just an empty shell.
The written content and the design must work together toward a common purpose: to market your business. All the fancy schmancy designing in the world is meaningless if it can't hold the message that you want to share.
That's why clear, compelling copywriting and vivid imagery that represents your business offerings should be top priority as you develop your website.
5. Establish Your Budget
You can spend a few hundred dollars on a website or you can spend tens of thousands of dollars, and everything in between. Set a realistic budget. Don't be so cheap that you end up with an amateurish website, but don't get too extravagant either. If you're a small business just starting out or trying to grow into your next phase, know that you can find excellent website designers who offer affordable rates and turnkey solutions. You might not be able to get all the bells and whistles, but you should be able to get a solid, functional, and aesthetic design. And remember, you can always rehire your website designer later to make changes and upgrades, or you can hire a website manager who will regularly make changes and improvements to your website over time.
6. Find the Right Website Designer
If you're going to hire a website designer, make sure you look at their portfolio before you pay your deposit. Design can be highly stylistic, and if your designer's style doesn't align with the style you want for your business, then the project is doomed. On the other hand, don't assume that a portfolio contains a designer's full scope of skills. Designers' work reflects their clients' demands rather than their own aesthetic, so if you find a designer you like but aren't sure about their portfolio, shoot them an email with some samples and ask if they can render something similar. Usually, a web designers best work is their own website, so use that as the highest standard of their capabilities.
As the project progresses, you may find yourself coming up with ideas, comparing your site to your competitors' websites, and questioning every decision you've made. When in doubt, consult with your website designer and trust their professional opinion since that's exactly why you hired them in the first place.
7. Promote and Market Your Site
Once your site is done, you're ready to start promoting it. Make sure you add your website URL to your business cards and other stationery. Add a signature to the bottom of your email with a link to your site. Put links in your social media profiles. Start publishing a newsletter or a blog. Purchase ad space on relevant sites. Launch a strategic online marketing campaign to drive targeted traffic to your website.
8. Designate a Website Manager

A website is like a car. It needs regular maintenance. Content management systems and peripheral applications need to be updated from time to time to keep your site functional and secure. Browser developers release new versions, providing added functionality and occasionally rendering old designs obsolete. And your website should be reviewed regularly to make sure the content and design are valid and current. You should also assess your website performance (traffic statistics) on a regular basis to determine how your website is performing and whether your online marketing efforts are paying off.
A website manager or online marketing specialist can help with some or all of these tasks. You may decide to learn how to manage your own website and marketing efforts or you might assign this work to an employee. You can also hire a professional. But you do need someone who is responsible for overseeing your online marketing projects and their effectiveness.
Getting Your Small Business Online
Your website will be your number one marketing tool. Its purpose is clear: to sell your products and services to more customers. With proper planning and strategic implementation, your website will be a smart investment that promotes and grows your business.
---
Buzz Pro Studio provides website services to small businesses and independent professionals, specializing in website design and maintenance. For more information or to get a no-obligation quote, contact me.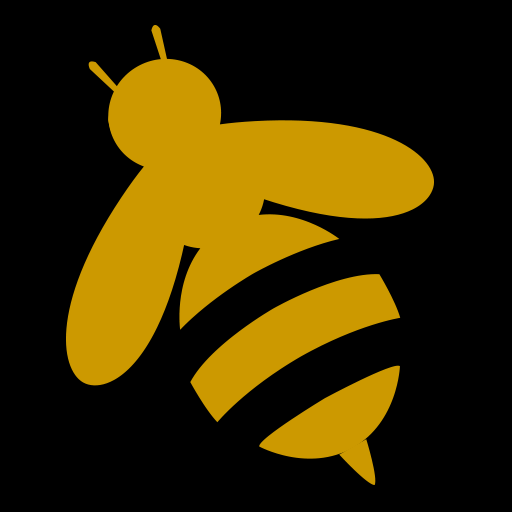 Melissa Donovan is the founder of Buzz Pro Studio, providing website services to small businesses and independent professionals.