Social media has been all the rage for many years now; rather than a passing fad, it's proving to be a permanent fixture in modern culture.
Ordinary users, celebrities, businesses, and even politicians have found social media to be a powerful tool for communication.
Yet many of my clients are confused by social media. What is it? How do I use this? Why should I use it? These are just a few of the questions I get about social media.
Understanding Social Media
Before you can use social media marketing to promote your business, you need to understand what social media is, how it works, and how people use it.
Social media networks are virtual spaces in which users can communicate, share, and connect.
People use social media to share anything from family photos to articles about current events; videos, quotations, art, opinions, jokes, and more are shared via social media. These networks are also used to make connections. Users can connect with friends, family, coworkers, peers, and other individuals with shared interests.
Each network has its own angle: Facebook is for friends and family; Linkedin is for professionals. Twitter is the internet's virtual water cooler. Instagram and Pinterest are for photos and other images. Each network also has its own functionality that drives how users connect with each other, who they connect with, and how they can share content.
Social Media and Business
Internet-savvy marketers quickly recognized the massive potential that social media holds for businesses. In marketing, we find out where our customers are hanging out, and then we try to get in front of them so we can tell them about our products and services. Social media presents an opportunity to do just that — get your products and services in front of your audience.
Yet many small businesses use social media incorrectly. The trick is to find out where your customers are hanging out. Too many businesses jump on the bandwagon that's hitched to whatever social media networking site is getting the most buzz at the moment instead of looking for the platform where their customers are most likely to be found.
The trick to using social media effectively is to understand each social media network, determine whether it's a match for your business, and then learn how to connect with prospective and existing customers on that network.
Choosing Networks That Match Your Business
I often find myself talking clients out of using various social media platforms, either because their dollars would be better spent elsewhere or because their business model is not a good match to the social media outlet they want to use. Social networks are plentiful, but resources are limited, especially if you want to manage your own social media marketing campaign and you're facing a learning curve and limited time. Most businesses have to pick and choose which social media sites to use.
Each social media network caters to specific purposes:
Twitter: Users communicate via 280-character "tweets" (posts) to share ideas, ask questions, and post links, images, and videos. Twitter has been likened to an online water cooler, and people tend to network based on shared interests and passions.
Facebook: Users connect with family and friends, people they know in the real world. They can share photos, videos, and links, and they can communicate with each other via text. Ordinary users have profiles, and Facebook also offers special pages for businesses.
Linkedin: Users set up resume-like profiles and then connect with each other based on their professional interests and backgrounds. They can share just like on other networks, but profiles are focused on career accomplishments rather than personal interests.
Pinterest: Pinterest is for sharing and curating collections of images called boards (it also allows videos), which can be linked to web pages. Each board is usually a thematic collection of images. As an example, Pinterest is often used is to collect recipes or home decorating ideas.
Instagram: Instagram is where Twitter and Pinterest collide. It's for sharing images and is managed mostly via a mobile device, but it also has the water-cooler vibe that Twitter offers.
All of these networks are for the general population; in other words, anyone is welcome to join. There are also social networks that cater to specific demographics: Goodreads is for bookworms; DeviantArt is for artists. And this is by no means an exhaustive list. Other social media sites include YouTube, Flickr, and Tumblr, to name a few.
Regardless of the purpose of any social media network, people use all of them in personal, professional, and innovative ways. For example, businesses were using Facebook to market their products and services long before Facebook offered official business pages.
Developing a Smart Social Media Marketing Plan
When I work with clients on social media marketing, I start by evaluating each platform to determine whether it's a good match for a particular business. For example, people on Twitter are not likely to be looking for doctors or lawyers, but Facebook users might be interested in recommendations for these service providers if those recommendations come from their friends and family. A pediatrician can use Linkedin to connect with other medical professionals, who may then send referrals. Information and media products do well on Twitter because that's where users buzz about their passions.
A smart social media marketing plan is fully customized to your business objectives and to your customer demographic. You will also need to consider whether you'll manage your social media yourself or hire some help. If you decide to manage your own social media marketing, you need to set aside adequate time to learn the platform(s) you choose to use. I also recommend starting slow; begin with one network, and once you get comfortable with it and have developed regular posting habits, introduce another. As you gain experience, you'll become efficient at using these tools and will be able to juggle them accordingly.
Make sure you take the time to learn how to use each platform effectively. A good social media marketing campaign engages users without annoying or spamming them. Don't overwhelm your friends and followers, and make sure your efforts focus on your customers.
You can also hire a professional to assist you. Many online marketing consultants offer social media profile setup, campaign planning, and content development.
---
Buzz Pro Studio provides website services to small businesses and independent professionals, specializing in website design and maintenance. For more information or to get a no-obligation quote, contact me.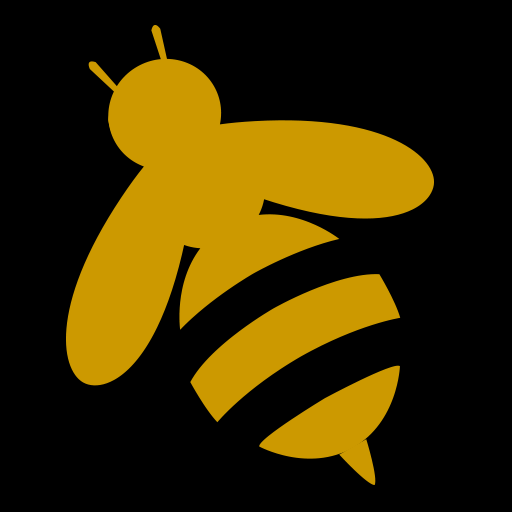 Melissa Donovan is the founder of Buzz Pro Studio, providing website services to small businesses and independent professionals.