Search engine optimization (SEO) is the process of drawing traffic to your website from search engines. For example, if you're an event planner, you want people to find your website when they search for "event planner" on a search engine, which means you want your website listed as high as possible in the search results for "event planner."
But SEO is a fairly long and grueling process, one that doesn't produce immediate results and requires long-term planning and constant tracking and revision. However, a clear and effective SEO strategy can streamline and simplify the process.
Let's look at a sample SEO strategy so we can see how it plays out in the real world.
A Sample SEO Strategy
We'll put together an SEO strategy for a self-employed event planner in a mid-sized city called Springfield. Her services will focus on weddings and business events. For now, she's operating out of her home, and she also has an off-site storage unit for housing supplies and equipment, although she's hoping to grow the business enough to rent some commercial space in the future. She's willing to travel up to ninety miles outside of her location. She often contracts out services to third-party providers like florists, caterers, and DJs.
The event planner has spent several months laying the foundation for this new business, including getting a website. Now we're going to optimize that website to draw search-engine traffic.
Our event planner doesn't rely solely on the internet to get business. She's a regional service provider, so she also uses local advertising and word-of-mouth to get clients. She can only handle a limited number of clients, so she's not looking to get bombarded with traffic or customers. So we'll use a light SEO strategy as part of her marketing campaign, which starts with a written plan, a list of steps we'll take to implement SEO:
The Plan
Create a list of keywords. While researching search volume for those keywords, expand the list to include related keywords.
Review and assess the keyword list. Check competition. Refine the list.
Assign keywords to core pages on website and create a content plan based on remaining keywords.
Create content, using SEO copywriting and coding.
Apply general SEO on website: configure settings, establish SSL, make site responsive, and submit to search engines.
Launch website.
Get backlinks.
Conduct an audit at the one-year anniversary.
This is a good SEO strategy, but it's a little vague. What does it look like for our event planner?
Putting SEO Strategy Into Action
Now that we have a sample business and SEO strategy, let's see how it translates in the real world:
Keywords
First, we use a spreadsheet to create a list of keywords, starting with "event planner." We add terms like "wedding planner," "event planner for businesses," and "event coordinator." Next, we use an SEO tool to get search volume for these keywords (search volume tells us how many people are searching for these keywords). During that process, the tool provides additional search terms that we can add to our list, such as "party planner," "wedding coordinator," and "corporate event planner."
We end up with a pretty big list, so we narrow it down by assessing each keyword. We remove terms that don't sound natural or that aren't an exact match to the services. We look at competition and choose terms that are less competitive. Eventually our list is streamlined, and we assign keywords to all the pages that will be on the website: Home, About, Services, Weddings, Corporate Events, and Contact. We then move the remaining keywords to a new spreadsheet and start planning content we'll add to the website over the next year in the form of blog posts, articles, or news and announcements.
Content and Coding
Next we create the content. Keywords are placed throughout the copy and entered into the site's code, following best practices in search engine optimization and using an SEO plugin. Keywords are also entered into the website's general settings. We make sure the site is secure (with an SSL certificate) and responsive, as search engines give preferences to secure, responsive sites and may penalize sites that don't adhere to these standards.
Launch and Links
Finally it's time to launch the site. After a thorough review of the website, we open it to the public and submit it to search engines.
It takes time for search-engine optimization to propagate, and search engines give preference to older sites and sites that are regularly updated. To that end, our event planner's website includes a blog, which gets updated once a week. Each blog post is optimized for its own keyword, and the posts are shared on social media. This results in getting a few backlinks, which are essential for SEO, but it's not enough. So about six months after launch, we create a batch of articles and shop them around on event-related websites as guest posts. Several of these guest posts get published.
One-Year Audit 
The first year is spent creating optimized content and following other marketing strategies, both online and off. Around the one-year anniversary, we conduct an audit to fully review the site's optimization and performance. We find out which keywords are drawing traffic to the site and where the site ranks for all of our target keywords. After assessing the site's performance, we establish a plan for year two in which we leverage keywords that are already producing results and work to improve the performance of other keywords, especially for our core pages. We'll continue to create SEO content and obtain backlinks throughout year two, and we'll also begin tracking SEO performance on a monthly basis.
An SEO Strategy Tailored for Your Business
Every SEO strategy is different. Some businesses would begin tracking performance the moment a website is launched. Others will conduct annual, quarterly, or weekly assessments to see how SEO efforts are paying off. Some businesses will have over a dozen core pages that are optimized while others only have one or two. And some businesses are on a tight budget and can only afford a basic SEO campaign while others want to do a mix of marketing strategies, so SEO is only one component. It's important that whatever SEO strategy you use for your business is tailed to your goals and needs.
---
Buzz Pro Studio provides website services to small businesses and independent professionals, specializing in website design and maintenance. For more information or to get a no-obligation quote, contact me.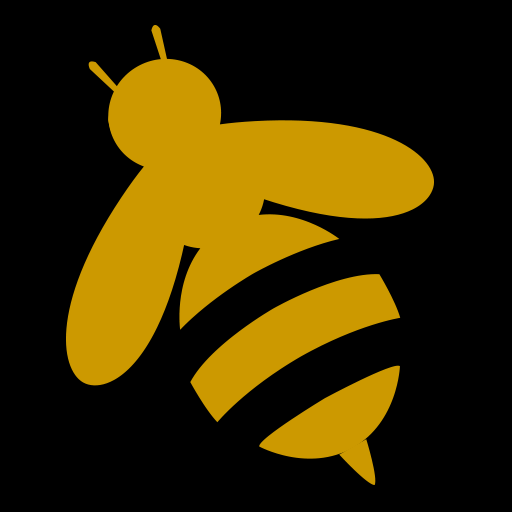 Melissa Donovan is the founder of Buzz Pro Studio, providing website services to small businesses and independent professionals.