Few marketing tools are as valuable as an email list. If you've built your list correctly, then you've got a bunch of people who have expressed interest in what your business is offering — they opted to receive emails from you. This gives you a direct line to your customers, allowing you to circumvent advertising and other expensive marketing efforts.
But what will you do with it?
Email Marketing Ideas
When it comes to email marketing, there is no shortage of tactics and strategies that you can use to reach out to your subscribers. As a general rule, you don't want to let the people on your email list forget about you, so you should send them communications regularly — but don't overdo it. If their inboxes are bombarded by your marketing messages, they'll feel like they're being spammed; they'll throw your emails into a junk folder and unsubscribe from your list.
When you contact your subscribers, you should provide them with something of value: discounts, special or exclusive offers, freebies, and worthwhile information that they can actually use or content that is entertaining and engaging.
Here is just a small sampling of some things you can do:
Newsletters: Newsletters are an excellent way to establish routine communications with your email list. Keep your subscribers informed about what's going on with your business and your industry. Include a few tips, maybe mention an upcoming sale or product launch. Make sure the content of your newsletter doesn't make subscribers feel like they're being targeted — make them feel valued by offering something they want or need.
Discounts: You can provide a coupon (or code) that can be used at checkout at a physical or online store. You can offer discounts on all your products and services or just on select services. Make it extra worthwhile for your subscribers by offering the discount only to them.
Exclusive Access: Depending on your products or services, you might be able to offer your subscribers an exclusive. If you run a physical shop, you can close it to the public and only allow your subscribers to attend a special sale — as an alternative, open your doors early or keep them open late just for subscribers. If you are a service provider, you can send your subscribers exclusive tips and information that they can't get anywhere else. Think of something that you — and only you — can offer, and make it available to your email list, and only your email list.
Sneak Peeks: Whenever you're launching a new product or service or whenever you're going to run a sale or promotion, always give your email subscribers a sneak peek. If your wares can be digitized (e-books), then give them a little taste of what's to come. For example, if you're an author, you could send your email list a digital copy of the first chapter of your forthcoming novel as a sneak peek.
Freebies: Everybody loves a freebie, and in the digital age, there's no excuse for avoiding free offers for your subscribers. You can create an information product and send it to your list with relative ease. For example, let's say you offer home maintenance services; you can create a visually eye-popping guide to home maintenance that includes tips for maintaining a furnace or instructions for how to clean the gutters.
Putting These Ideas Into Action
Let's create an email marketing campaign for a personal trainer based on the ideas above, so you can see a real-world example of how they would be applied.
Overview: Our personal trainer has decided to send monthly emails to her list, so she needs twelve action items.
Four Newsletters: First, our personal trainer creates a newsletter with a plan to send out quarterly updates. The newsletter template includes space for the following: one exclusive article available only to subscribers; three quick and easy fitness tips; links to some new fitness studies; information about the trainer's rates, schedule, and classes; and links to the trainer's social media and website.
Two Discounts: Twice a year, once in the spring and again in the fall, our trainer offers a discount to the list, such as 10% off merchandise (water bottles, yoga mats, jump ropes) or half off any class drop-in.
One Exclusive Access: Once a year, our trainer offers subscribers a three-hour clinic at her studio, which includes a one-hour exercise routine, a one-hour nutrition demonstration, and another hour workshop on total-body health and wellness. Every subscriber gets to bring a friend, and our trainer is hopeful that some of those friends will become clients!
One Sneak Peek: Every year, our trainer adds something new to her products and services. One year it might be a new piece of cutting-edge equipment; another year, it might be a new type of class or fitness program. Every year, she sends her new offer to her email list several weeks before it's made available to the general public.
Two Special Offers: Twice a year, our trainer invites her subscribers to bring a friend to any training session or exercise class at no extra charge. Once again, she's hoping the friends will become clients!
Two Freebies: Twice a year, our trainer offers her subscribers a freebie. The first freebie is a digital product, such as a short brochure packed with the latest in fitness. The second freebie is usually an offer such as "buy three workout sessions and get the fourth one free."
Although putting together all these materials is time consuming, the payoff can be huge. Note that our personal trainer provides material that keeps her customers engaged and loyal but she also finds ways to create buzz and bring in new customers. This is an excellent foundation for an email marketing plan that will get good results!
---
Buzz Pro Studio provides website services to small businesses and independent professionals, specializing in website design and maintenance. For more information or to get a no-obligation quote, contact me.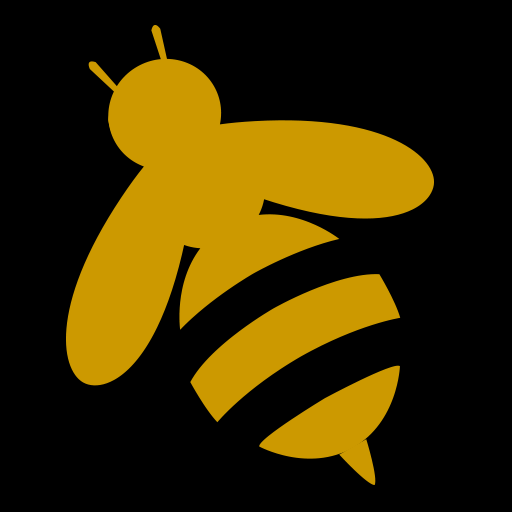 Melissa Donovan is the founder of Buzz Pro Studio, providing website services to small businesses and independent professionals.