Text is everywhere. It's in books and magazines, on packages and labels, in your mailbox, and on the web. And somebody has to write all that text.
What is Copywriting and Editing?
In the marketing industry, the word copy refers to written content that has a distinct objective: get the audience to take action. Usually the goal is to put the reader on a path to becoming a paying client or customer.
In the world of sales and marketing, a copywriter is a professional who creates written marketing materials, which can include text for advertisements, websites, blogs, brochures, social media, email marketing campaigns, and more. Copywriting is a specialized field of commercial writing.
Copy editors provide editing and proofreading. However, copy editors don't exclusively edit and proofread commercial text. Copy editing is broader and applies to a wider range of written material. For example, copy editors work on news articles, which are written by journalists. Journalists, however, aren't typically considered copywriters.
This is all semantics, of course. So, why should copywriting matter to small business owners?
What Does a Copywriter Do?
A copywriter composes original text for business purposes, usually in the realms of sales and marketing.
Copywriters (and editors) might work for large corporations that have their own marketing departments. They also work for marketing firms. And many copywriters are independent consultants, sometimes referred to as freelancers (or freelance copywriters). These are the copywriters most often hired by small businesses and independent professionals.
Adept copywriting requires a diverse skill set, so copywriters must spend years developing their craft.
Of course, basic writing skills are essential for a copywriter. But copywriting goes beyond grammar, spelling, punctuation, and crafting sentences and paragraphs.
A copywriter must be able to identify the target audience and speak to them in language that they understand. For example, the content written for a children's game will have a different tone and use different language than content written for a housecleaning service.. But that's not all. Effective copywriting is clear, concise, and persuasive. It exudes a tone and style that reflects the business it represents. One business might have a sleek, cutting-edge tone while another is casual and friendly.
Copywriting must impact an audience emotionally, intellectually, or both. After all, the goal is to get the reader to take some action: visit a website, sign up for a newsletter, make a purchase. Therefore, copywriting must be compelling.
And copywriters work in competitive markets. With the advent of the internet, copy is everywhere — on every website, in every inbox, all over each social media network. An effective copywriter writes text that stands out from the competitors—they create content that shines.
Copy written for marketing purposes should say a lot in a few words. This kind of writing is harder than it looks. For example, it's faster and easier to express an idea in 250 words of text than it is to communicate the same idea in just seventy-five words. People are busy, and marketing messages need to be swift and lucid.
The Process of Copywriting
Research is an integral step for copywriters. A copywriter must be knowledgeable about the industry they're writing about. And a copywriter must be familiar with the brand they are representing in order to capture the correct tone and image. Copywriters must also gain an understanding of prospective and existing customers. That means building a profile of a target demographic.
If you hire a copywriter, be prepared to provide them with details about your industry, your brand, and your customers. If you started with a business plan, that can be an excellent resource for a copywriter.
Copywriters must understand the business's goals as they pertain to any given project. Some projects seek to increase website traffic; others strive to sell more products. The content must be written with the goal in mind. When you work with a copywriter, you'll need to explain the project, but you should also make sure you clearly describe the goal of the project.
Once a copywriter has all the information they need for the project, the writing begins. Every writer, from copywriters to poets, has a different writing process. But most will do some brainstorming and outlining and then write a draft. From there, the draft will undergo several revisions until it's ready for polishing (final proofreading). Your copywriter might ask you to review their work at any stage during this process. This is a valuable opportunity to share your input and make sure the project is heading in the right direction.
Most copywriting projects require several reviews and revisions. Be prepared to review your copywriter's work and make notes about things that need to be changed or fixed. No matter how knowledgeable and skilled a copywriter is, they cannot get completely inside your head. Work cooperatively with your copywriter to get the best results from the final copy.
Hiring a Copywriter for a Small Business
Hiring a full-time copywriter is often beyond the needs (and budget) of a small business, so they usually hire marketing firms or freelancers to craft their marketing materials, including written text. Some businesses will hire copywriters whenever they need a project completed; others maintain an ongoing working relationship with a copywriter.
Most small businesses require professionally written text for their websites when they initially launch their business or whenever they produce a new product or update their core marketing materials. Some might need copy for their catalogues or as part of a print or televised advertisement.
Many will also launch marketing campaigns that need fresh content produced on an ongoing basis; these include email marketing and social-media campaigns, blogs, and newsletters.
Working with an Editor as an Alternative
For small businesses, copy editors can be an excellent alternative to hiring a copywriter. If you work with a copywriter, you'll need to provide detailed information about your industry, business, and products or services, and you'll probably provide it in writing. Since you'll need to write up a considerable amount of your content anyway, perhaps writing your own copy and then working with an editor is the way to go, especially because many small business owners want to capture their own voice in the text that represents their business. And editors can be more affordable than copywriters.
Tips for Hiring a Copywriter
Before you hire a copywriter, review a few samples of their work. A good place to get a sense of a copywriter's skills and style is by perusing the text on their website, especially if they have a blog. You might also find a portfolio, or you can ask to see some samples. This will give you a sense of what the copywriter can do for your business and how the final content will look, read, and feel. Of course, you'll also want to ask about rates and get a turnaround time for your project. Be sure to allow plenty of time for your project and contact your copywriter well in advance of when you need the text completed so you can secure a spot on their work schedule.
Why Does a Small Business Need a Copywriter or Editor?
These days, every small business needs professional copy. If nothing else, you need compelling and effective text on your website. But a copywriter or editor can do more for your business. They can help you develop professional quality social media content, email marketing campaigns, and a host of other written marketing materials that will give your small business an edge in the marketplace.
The words you publish represent your business. Don't trust them to anyone less than a pro.
---
Buzz Pro Studio provides website services to small businesses and independent professionals, specializing in website design and maintenance. For more information or to get a no-obligation quote, contact me.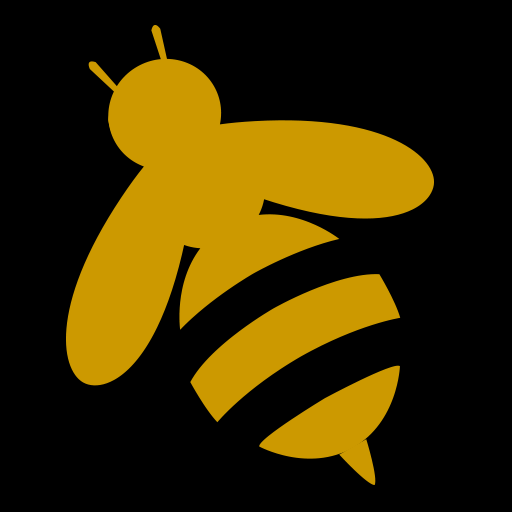 Melissa Donovan is the founder of Buzz Pro Studio, providing website services to small businesses and independent professionals.