Today I'd like to share how I tackle website copywriting projects for my clients.
Why should I do such a thing?
For starters, I think it's only fair that my clients understand what I do for them, what they're paying me for, and how I handle their projects.
Also, I'm discomforted by the idea that some small businesses are paying for website copy that's thrown together in a matter of minutes. That gives me the shudders. If you hire someone to write your copy and pay a fair rate, you deserve quality service. You deserve someone who will put time, effort, and energy into your project.
I'm a methodical person, and I use methodology to my advantage in the services that I provide. Over time, I've developed a process that allows me to tackle website copywriting projects in a way that is both efficient and effective. Basically, I follow a series of steps, but they are flexible and allow room for creative thinking and adapting to each client's individual needs. I find that using this process makes the work flow more smoothly while simultaneously making it more fun. Yep, I love what I do.
Because I know which steps I need to take and the order in which I need to take them, I can focus on creating quality content instead of worrying about how I'm going to get it done.
Here's how I do it — my website copywriting process:
Step One: Understand the Project
The first step in any website copywriting project is simple: understand the clients' needs. I need to know where the copy will be published, whether there are any space limitations, and if I should be using any keywords for SEO. I also need to establish the desired call to action. In other words, when website visitors read the copy, what should it encourage them to do next?
Step Two: Get to Know the Client's Business
I can't write a single word until I have a good, thorough understanding of my client's business. It's not enough to know that they sell carburetors. I need to know what kind of carburetors they sell, to whom their carburetors are sold, how much they are sold for, and whether or not they offer carburetor installation or just the actual carburetors. I also like to know how the business got started, who runs it, and their mission and philosophy.
Step Three: Collect and Review Materials
Before I start writing, I usually collect all my information into a single file. Sometimes it's just a Word document filled with notes, links, and other tidbits that I've copied and pasted from email communications with my client along with additional research, which often includes looking at competitors in the industry. Just before I start composing, I like to go over everything so it's fresh in my mind, and then I'm ready to write the outline.
Step Four: Outline
I love outlines. Some writers refuse to outline, and that's okay too. But an outline usually only takes a few minutes and provides a road map for the rest of the project, which means I can travel through it quickly without losing my way or getting off track. Basically, it allows me to complete the work much faster, and this is a saving that I can pass on to my customers.
Step Five: Draft Copy

The outline is like a skeleton. When I start drafting, it's like filling in the skeleton — putting meat and muscle on the bones. This is where I get creative and have fun choosing the perfect language, images, and style to properly convey my clients' message. This where I get to tell their story.
Step Six: Revise, Edit, Repeat
In order to let the light of creativity shine while I'm composing the rough draft, I cannot get hung up on technical details. If I'm worrying about commas and apostrophes or spelling and grammar, I cannot keep my attention focused on crafting sentences that compel website visitors. So once the draft is done, I go through it several times to clean it up and make sure it's grammatically correct.
Step Seven: Polish
Here's a little writer's trick: after you have revised your copy, let it sit for a few hours, preferably overnight. Then come back with fresh eyes and give it a final polish. Invariably, you will find some unnecessary word that can be cut, some gap that needs to be filled with a catchy adjective, or even an empty space where a comma should be. Polishing leads to website copywriting that sparkles and shines!
Step Eight: The Send-Off

Once the copy is buffed to perfection, it's ready to get sent off to the client. This is always a good feeling, the delivery.
Step Nine: Revisions
Everybody has personal preferences, and I'm no mind reader. Sometimes, in the initial project plan, a small but important detail gets left out. Like including a phone number in the website copy or using a special phrase (a tagline or slogan, perhaps) in the text. Maybe I used a word that rubs the client the wrong way. We all have our language peeves, and small business owners are no exception. I always invite clients to request a round of revisions to the final copy. This is usually a quick process and involves going through and changing a few words or adding a line or two. Most of the time, revisions aren't necessary at all, but I still like to give everyone the option.
That's it. My entire process. It might sound long and tedious with all those steps, but it's a clean and proven way to provide the very best copy possible.
---
Buzz Pro Studio provides website services to small businesses and independent professionals, specializing in website design and maintenance. For more information or to get a no-obligation quote, contact me.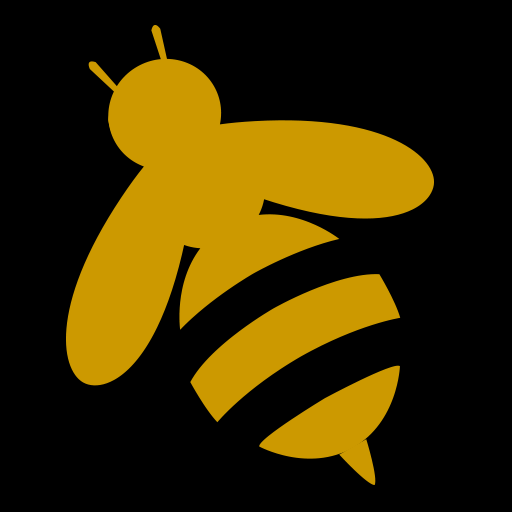 Melissa Donovan is the founder of Buzz Pro Studio, providing website services to small businesses and independent professionals.