We all know what to expect from the golden arches of the McDonald's logo, the active swoosh of the Nike logo, or the simple yet refined Apple logo. These logos tell us what we're getting (food, shoes, electronics), but more importantly, they convey each brand's personality and philosophy.
Your logo is a key element of branding for your small business. As you establish your business brand, a quality logo will help make your business memorable and recognizable.
What Makes a Good Logo Design?
So, what makes a good logo? Conduct a Google image search for "famous logos" and you'll immediately notice some similarities among the most iconic brands. Here are some common elements of the most effective logos:
They use stylized text (Coca-Cola).
They incorporate a simple yet distinct image or icon (Target).
Some feature a mascot (KFC).
Many use a consistent color scheme (Starbuck's), although some brands change color schemes for different products or advertising campaigns (Apple).
The image or icon can be used alone without the text (Coca-Cola doesn't do this but Target does).
But a logo needs to be more than a good design. It also has to be usable. You'll need to put it on your website, business cards, signage, stationery, ads, and social media profiles. It should work in digital and print media. And this is where we often run into problems…
Problems We Encounter with Logos
As a website designer, manager, and maintenance provider, I often work with logos. They need to be placed in the website header and they are used as the favicon (little logo in a browser tab). Additionally, I sometimes place logos on social media profiles and other digital marketing materials for my clients. This often requires editing the logo so it will fit the allotted space. But some logos cannot be edited, and that's a problem.
For example, let's say when starting your business, you had an artistically skilled friend draw your logo. It has a background, maybe a swirly, starry sky. There's a prominent image or icon, maybe a stylized moon or spaceship, and of course, text depicting your business name. All of this is embedded into a flat, digital image in a horizontally rectangular shape. You have one file, which is a .jpg.
When setting up your social media profile, we may need a square version of the logo. If you resize your rectangular logo into a square, it will look squished. If you crop a square out of the rectangle, it's obvious that it was cut off because the text is overlaid on a background image. To make matters worse, the background is that dark, starry, swirly sky, so it uses a lot of ink when you print it. Trying to use your logo on stationery or social media profiles looks terrible and is bad for business because it looks unprofessional and sloppy. To make matters more complicated, let's say you want to get tee shirts that feature your logo. You order some, but when they arrive, they are blurry and the logo looks grainy because you had to enlarge the original digital image to fit the space.
How Logos Are Created
There are many ways for an artist to render a logo. We'll look at two common applications that are used for logos. These aren't the only apps that can render a proper logo, but they are the most common and provide an easy and common reference. Please note that this is an oversimplified, layperson's description of these apps.
Adobe Illustrator generates object-based (vector) artwork and can also house text (fonts). I can draw a star in Illustrator, and then add some text. Because it's object-based, it can be resized without losing quality. The object and text can very easily be moved around. I can make a rectangular version with the star on the left and text on the right for my website header. Then I can make a square version with the star on top and text on bottom for social media profiles. I can also change the colors with a click of the mouse. I can put the logo on a white background, a starry sky background, and (best of all) a transparent background.
Adobe Photoshop is generally used to create pixel-based art. Whereas Illustrator is primarily based on objects, Photoshop paints with tiny dots. An object can be resized without losing quality, but an image made of tiny dots will lose quality if it's enlarged. Think about printing a photograph on a tee shirt and then stretching it out to make the image larger; it becomes grainy and loses quality. The same happens with digital art.
But also consider what happens if you want to move things around within a painted image. You can't just crop out a tree and move it because the cropped portion will pick up anything in the foreground while leaving a blank tree-shaped space. Changing the colors can also be extremely difficult. Just think of an image of a yellow sun versus a photograph of a forest — it's a lot easier to change the color of a round sun than a complex photo or painting.
Are there exceptions? Yes, absolutely. Some very simple, minimalist logos created in Photoshop can be edited, and objects can be created (or pasted) into Photoshop. Similarly, imagery that is painted or photographic can be used in Illustrator. But generally speaking, for a logo, it's best to go with a simple, vector-based artwork.
Let's also quickly address print versus digital: artwork that is rendered for digital display does not require as much detail as art rendered for print display. Art designated for print is extremely detailed and high quality. I won't bore you with too many technical details, but print requires more dots per inch (dpi). Basically, art generated for print can be converted to art for the web, but art generated for the web cannot print well. However, if your logo is vector (object-based), it can be enlarged infinitely, so it can be used for just about anything.
What Should You Request from a Logo Designer?
There are lots of amazing artists who can create dazzling logos but don't consider the various ways a logo will be used throughout a business's lifetime. Too many times, I've worked with logos that were extremely limited in how they could be used. Imagine a business owner's frustration when they learn their logo can't be edited to look good on a social media profile or that if it's printed as a sign, it will be grainy. Some clients will scrap an old logo and get a new one. Others will hire a graphic artist to render the proper artwork for the logo they're already using.
Whether you're starting from scratch or upgrading your logo, here are a few things you should request from your logo designer:
Make sure the logo is vector-based (this means it's built from objects).
Ask the artist to provide you with all of the raw vector files (Illustrator files, EPS, or an editable PDF).
Request multiple file types that can be used immediately; the most common types are .jpg and .png. The .png is particularly important, because it can be transparent, which allows you to place the logo over various background colors and images.
Size and shape variations: it's not a bad idea to get size and shape variations that include square (or circular) and horizontally rectangular for your profile pics and website header.
Request versions for both print and digital. (Print files usually use CMYK colors whereas digital uses RGB.)
Your logo designer won't be able to provide the fonts due to licensing, but be sure to get the names of all fonts used in your logo so you can purchase them if it ever becomes necessary. If you want to use your logo font in other marketing materials, plan ahead with your designer so you can price it out.
Bonus tip: Create a file on your computer where you store all your logo artwork plus notes that include the date you received it, who created it and their contact information, the fonts used, and other relevant details.
Logos are critical for branding and marketing. Ideally, your logo was done right when your business first launched, but it's never too late to reimagine your logo or get the artwork properly rendered in files and formats that you can use in a way that depicts your business in a professional manner.
---
Buzz Pro Studio provides website services to small businesses and independent professionals, specializing in website design and maintenance. For more information or to get a no-obligation quote, contact me.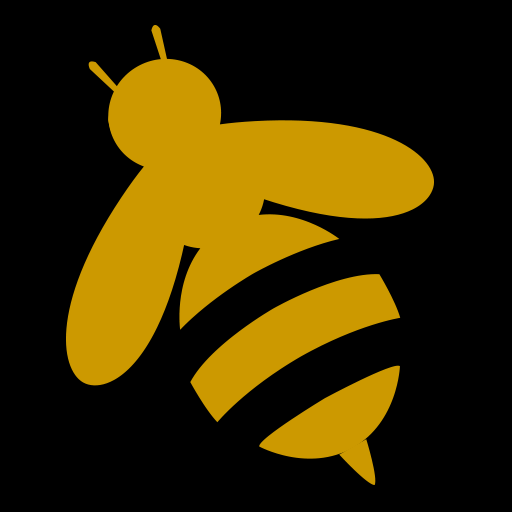 Melissa Donovan is the founder of Buzz Pro Studio, providing website services to small businesses and independent professionals.