These days, having an effective online presence can make or break your business. Even if you have a traditional brick-and-mortar location, setting up shop online will give you access to a larger customer pool, provide a cost-effective avenue for information sharing, and dramatically open up your opportunities for marketing.
More and more entrepreneurs are skipping brick and mortar altogether and are exclusively doing business online. For small business owners who are used to working behind a storefront or in an office, making the switch or expanding into the online arena can be challenging, confusing, and overwhelming.
The benefits of doing business online are undeniable. A website costs far less than a shop or office. You can communicate with hundreds, thousands, even millions of web users at a fraction of the cost of doing a television commercial or major ad spread. And you can sell your products or services across the globe, removing geographical limitations entirely.
How you handle the details of doing business online will depend on your industry, customer demographics, and professional goals, mission, and philosophy. You might sell products using an automated online store or you might sell a service to a small, select group of clients. You may use your online presence strictly for marketing but keep transactions offline. You might even offer free products and services, like a blog or informative newsletter, as a strategy to entice customers.
Strategies for Doing Business Online
While the opportunities for doing business online are limitless, there are some basic strategies that every business owner can use. These ten strategies for doing business online will prove beneficial to all entrepreneurs who want to harness the power of the internet to make their businesses more successful.
1. Get a Great Website
A great website is one that helps establish your brand online, provides relevant information for visitors, and works to convert those visitors into customers by issuing a clear call to action. Plus, it has to have an aesthetic appeal and be user friendly in terms of navigation. It can be as simple as one page or as elaborate as Amazon or eBay. This is one area of doing business online where you'll want to take your time, learn the ropes, and make sure you hire the right people to get the job done.
2. Go Global
The internet has a worldwide reach. For some business owners, this is a boon. Using e-commerce, you can set up an online store with all the same merchandise from your brick-and-mortar store and reach millions more customers. For other business owners, the global reach of the web is a conundrum. How does an electrician or a consultant harness the internet to expand their clientele? Be creative and consider all your alternatives. Can you do phone consultations? Write an e-book that sells your knowledge and expertise? Is there any part of the service you offer that can be done remotely? If so, package it and sell it on your site. If not, create a complementary information product and sell that instead.
3. Diversify Your Income Stream
Once you figure out how to sell your product or service online, you have diversified your income stream. However, you can continue to look for new opportunities to generate income online. If you're a gardener, write an e-book with gardening tips and sell it online. If you run a clothing boutique, post your merchandise online and add a blog with fashion tips. Information is one of the biggest sellers online, but you can also publish free information to round up visitors (and then convert them into customers). Some ideas for doing business online and diversifying your income stream: consultations via phone, Skype, or chat; information products, such as e-books; online courses with videos and multimedia; and affiliate marketing and website advertising.
4. Know Your Niche
Get familiar with how other professionals in your industry are using the web by perusing their websites. You'll find important trends, and as a newcomer, you'll be able to spot attractive opportunities that your competitors might be missing. Sign up for their newsletters and email lists, pay attention to the ads they're running, and strike up conversations on blogs and forums so you can get involved in the online community. Reach outside your niche too. Explore similar companies and those that offer products and services that complement or enrich your own.
5. Networking
The internet has a heartbeat and before long, you'll realize it belongs collectively to the millions of people who are sitting at their computers and connecting online. People who have a knack for networking will do well on the web. The bonus is that people who suffer from shyness may find that it's a lot easier to network online than off. Your next big contact could be just a click away. As you travel around the web, look for people who work in your industry, professionals whose services you could use or who might need yours, and watch for folks you might want to team up with. Strike up conversations in forums and in the comments sections on blogs. Make friends and expand your contacts with your online professional network.
6. Use Social Media
Social media platforms like Facebook, Twitter, and Linkedin can help you with your networking activities. Through these services, you can easily connect with tens, hundreds, even thousands of people instantly. They are all free to use, and you can upload your address book and immediately your existing contacts will become your first connections. Check out each of the social media sites to determine which ones are a good fit for your goals and purposes. Linkedin is great for professionals. Twitter is excellent for link sharing and brief conversations. Facebook lends itself well to just about any business imaginable. And those are just the biggest social platforms; there are plenty of others to check out, such as Pinterest, Instagram, and YouTube. Publish your photos and videos, build your brand into them, and use those sites to share media and spread the word about your business. Put yourself out there!
7. Add a Blog
There are lots of reasons why website owners rail against the idea of including a blog on their websites. A blog adds a whole new dimension of technology and maintenance, requires regular post writing, and in many cases a blog will need a separate marketing campaign from the core site. However, the benefits can be vast. Business blogging allows you to communicate with customers in an open forum, acts as a vehicle for company news and announcements, and is ideal for staying fresh and focused on SEO keywords. In short, a blog expands opportunities for marketing and doing business online, and it's worth considering as a potential investment.
8. Give Back
Nothing grabs people's attention like an act of charity. Find a cause you believe in or add a little publicity about the organizations that you donate to or volunteer for. People are drawn to the positive message of giving back and may well choose your company over one that is seen as uncharitable. It's good karma and great for publicity!
9. Giveaways and Promos
Throw a contest for your customers or website visitors. Include a special offer at the time of purchase as a way of saying thank you, or offer exclusive discounts, promo codes, or referral programs. People love a great deal or enticing bargain. Can you offer a two-for-one? Can you discount key products for a limited time? How about a "new customer" incentive program? If you offer subscription services or long-term service plans, you could build in permanent discounts on other services. Be creative and come up with ways to help your customers save a little while you earn a lot.
10. Practice Diligent Tracking and Maintenance
Keep your online presence up to date by maintaining your website, social media profiles, and other online content. Be aware of your own presence and don't let anything get too outdated. You never know who will surf into an old profile. It could be your next big client! So keep everything current and let people know about your offerings and availability. Be sure you track the performance of your online marketing campaigns by running and analyzing statistical reports. Ramp up marketing efforts that deliver proven results and scale back on efforts with little or no return on your investment.
These are tips that any professional, entrepreneur, or website owner can use as they start working to establish their business in the online environment. People who are used to doing business in a more traditional, brick-and-mortar format might find these newfangled tools awkward at first, but part of being successful in business is having the ability to adapt with the trends.
So log on and get busy doing business online!
---
Buzz Pro Studio provides website services to small businesses and independent professionals, specializing in website design and maintenance. For more information or to get a no-obligation quote, contact me.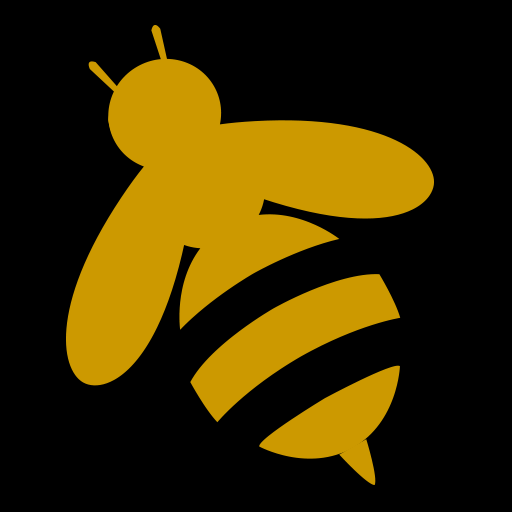 Melissa Donovan is the founder of Buzz Pro Studio, providing website services to small businesses and independent professionals.