Business blogging isn't a fast or easy road to success. You have to master the writing, grasp the technology, and command your audience. Upload images and download plugins. Moderate comments and manage posts. It's a ten-person job, there's only two hands at the helm, and chances are they both belong to you.
If you're lucky, you've got a partner or an assistant, and you can spread the workload around a little. If there's room in your budget, you can hire it out. Otherwise, it's all yours. So you grease up and get down to business churning out blog posts and moderating comments like a freight train barreling down a steep, slippery slope.
And what a slippery slope it is. I know, you've got your hands full. With a business to run and a blog to maintain, who has time for the details? But there are a few core essentials that every blogger should master, even if business blogging is simply a means for you to drive your online marketing efforts.
Master WordPress
Do you just log in, write a post, hit publish, and then go about your merry business? WordPress needs your attention. After all, it houses your blog. Like any home, it requires care and maintenance. You probably don't need to know how to build an entire website with WordPress, but if you're running your own blog, you should have a basic understanding of keeping your WordPress installation in good working order. A few quick tips:
Always stay up-to-date with the latest version of WordPress. Otherwise, stuff might break, and your blog or website will not be secure (in other words, a hacker could get in). Keep your themes and plugins updated too, and delete any that you don't use.
Fill in those fields. The tags and categories aren't there for show. Make sure you don't have a bunch of uncategorized posts. Install an SEO plugin and fill out those fields as well (especially meta title, meta description, and keyword for each post).
Try to check your comments every day. Some will be held in moderation and you need to approve them. Don't make your most engaged readers wait to feel seen!
Take a few minutes to tour the blog post editing panel. Look for screen options and toggle them to see which ones you might want to use. Create a temporary test post and save it as a draft, so you can experiment with all the features and look for tutorials online for WordPress and your theme to find out how you can empower your blog posts.
Editorial Calendar
An editorial calendar is a list of all your blog posts that includes other key information. I find the best tool for this is a spreadsheet. Set up columns where you can log the date, category, post title, and any other details that you might need to reference. This is also a great place to plan future content (tip: include a column for "Status" where you designate posts as drafts, scheduled, or published). An editorial calendar is especially useful if you are working with a team, even if it's just a team of two people.
Other ideas for columns: mark whether the post has an image, whether it's been proofread, an assigned keyword, whether it has a call to action, and a notes column for miscellaneous information. You can also include columns to check off when the post has been sent to subscribers and posted on social media.
Draw Traffic
The other day a friend and I were having a little chat about our blogs and when she complained about her statistics I asked what she was doing to draw traffic. Her response: "What do you mean?"
I've said it before. I'll say it now and probably again later: If you build it, they will come, but first you have to tell them about it.
If nobody knows about your blog, how can you expect them to visit? If the only keyword you're ranking for on Google is your name and you're not famous, how do you expect people to find your blog? The opportunities for drawing traffic are limitless, but first you've got to make it a priority. Whether you use an ad campaign, social media, or word of mouth, you're going to have to put a little effort into attracting readers.
Track Traffic and Subscribers
If you don't know how many people are visiting your blog, then how can you know whether it's bringing in more business? Knowing how many visitors you're getting on a daily, weekly, and monthly basis is how you will determine whether your business blogging efforts are paying off. You can also delve deeper and examine how your visitors are engaging with your content, although this might require advanced (premium/paid) tools.
Some key stats to check:
Unique visitors: how many individuals visited your site?
Pageviews: how many pages of your site did visitors view?
Top landing pages: on which pages are people entering your site?
Referring sites: who is sending traffic your way?
Time on site: how long people are hanging around?
Top pages: which pages are people visiting the most? This is particularly useful for figuring out which blog posts are most popular and can guide your future content development.
Where do you get this information? There are several options for tracking traffic, but I prefer Google Analytics (it's free and easy to use). For subscribers, you can use any mailing list provider, and they should offer tools to automate a newsletter that sends your blog posts to subscribers.
Make sure you always keep the purpose and goal of your website and blog in mind when you analyze your stats. Lots of traffic won't do you any good if your visitors aren't buying whatever it is that you're selling. In other words, don't be misled by hoards of traffic. Focus instead on getting the right kind of traffic.
Inform, Educate, and Entertain
None of this matters if your content fails to tickle readers where it counts. Every single person with an internet connection could visit your site, but if the content isn't compelling, all that traffic won't do you one bit of good. A decent design helps, and a spectacular one might push you over the top, but nothing beats good writing. This is especially true for business blogging because readers expect professionalism in a business blog.
Start by planning out your posts in advance. Schedule some brainstorming sessions so you have a nice big pile of ideas for topics. Then write some killer headlines. Make sure your content has value: offer insider tips, free but valuable information. And if you don't have the time, skills, or interest, then hire a professional writer help you.
Routine Audits
I've encountered a lot of DIY business bloggers who spend all their time under the hood (in the WordPress dashboard) and forget to actually visit their own website to see how it presents to visitors. It's critical to examine your site from time to time. Here's how and when:
Always take a look at the front end of your website after any major updates or revisions. If you publish a blog post, read it on the front end. This is where you'll see if anything is broken or if there are any mistakes you need to correct.
I recommend and annual audit to click through your entire website and give it a good spring cleaning. Make a list of anything that needs to be fixed or improved, and then schedule time to take care of it.
Depending on how many blog posts you've accumulated, you might be able to review the entire blog annually. If you have too much content, you can review one or two categories each year. You'll find that things change over time. Some of the material you published in the early days might not be relevant anymore, or it could even be wrong or poor advice in current times. If your posts are dated, then this might not matter, but consider whether you want bad or outdated information sitting on your website.
Hitting all the Marks
Finally, consider creating a small checklist of what all (or most) of your blog posts should include. Your list might vary, but here are some recommendations: Title, slug (slug is part of the post's website address or URL), image with caption, featured image (if you theme supports it), call to action, category, tag, SEO panel (keyword, description, title). You can incorporate this into your editorial calendar, but I like to keep a separate "post checklist."
Business Blogging with Due Diligence
When it comes to business blogging, there's a never-ending list of tasks to complete. Even though these are the essentials, they're easy to neglect and often go unattended by small business owners and hobby bloggers who get caught up in other, distracting activities. Sure, there's a lot more you can do for your blog and for your entire website, but if you don't stay on top of the core action items, those extras won't matter a whole lot. The pro bloggers know this and tend to their blogs with due diligence. You should too.
---
Buzz Pro Studio provides website services to small businesses and independent professionals, specializing in website design and maintenance. For more information or to get a no-obligation quote, contact me.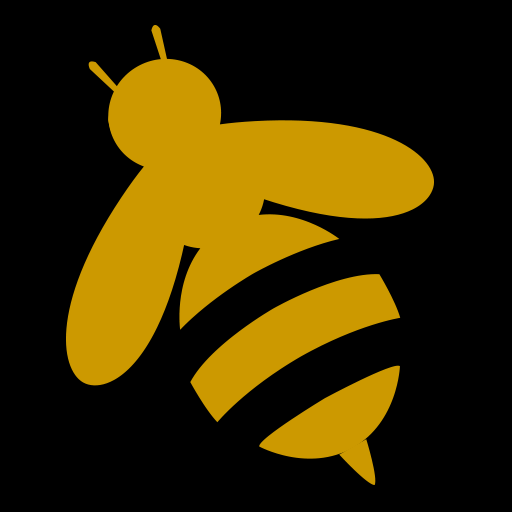 Melissa Donovan is the founder of Buzz Pro Studio, providing website services to small businesses and independent professionals.