Business blogging is not much different from most other types of blogging. All bloggers work to grow their subscriber list, readership, and traffic. Businesses are looking for ways to grow their customer base and cultivate loyal patrons.
Business blogging provides a number of opportunities for improving your web presence and increasing your online success. You can use a business blog to increase the flow of traffic to your site, obtain higher rank on search engines, and share information about your business, products, and services. You can also leverage your blog to grow your business by increasing sales and connecting with your customers.
But a lot of business bloggers have a hard time coming up with ideas for blog posts. Even after you've identified your audience, stated your blogging goals, and studied other blogs in your industry, you might be challenged to come up with topics and titles for your future content.
Fortunately, there are tools and methods that you can use to develop ideas for your business blog.
From lengthy blog posts that feature your products and services to shorter posts that showcase photos or videos that depict your merchandise in action, business blogging offers ample opportunities for sharing news and information about your business offerings. Here are just a few ideas for how to come up with topics for your business's blog posts:
Business Blog Ideas
1. Showcase Your Products and Services
Hopefully your main website already features your products and services, but you can use your blog posts to expand on the information you provide about those offerings. Write posts with images and descriptions of your products and services to help people better understand what you offer. Use photos that show new angles or alternative uses for your products. Write explainer posts about how your services work and how they will benefit people. Be sure to include a mix of newly launched products along with your core or staple services.
For example, let's say you run a salon. You've already got web pages for hair cuts, colors, and styling. Use a blog to feature these services in greater depth. Show a popular hair cut and then offer tips on several different ways for your customers to style at home. Describe your coloring services, and include a detailed step-by-step explaining what customers can expect when they come in to get their hair colored.
2. Customer Service
Use your business blog to showcase the ways your business has helped customers. Offer a question-and-answer format that invites customers to send in questions, which you then answer on your blog, or encourage customers to submit suggestions and then if you implement those suggestions, post them on your blog and give customers credit.
Let's revisit our salon example. The salon blog can include an "Ask Us Anything" button in the sidebar, which links to a short form that visitors can use to submit questions about services. A customer might ask about the cancellation policy if they need to miss an appointment. Instead of a Q&A, use a button that says "Suggestion Box" that leads to a form where visitors can make suggestions. Maybe a customer notes that offering coffee, tea, and water while waiting for their hair color to set would be appreciated. If your salon can implement that, give the customer credit on the blog. You could win over a bunch of loyal customers for life with that one!
3. Specials and Discounts
A blog is one of the best places to inform customers about specials or discounts that you're offering. You can design promotions especially for your blog readers or subscribers, and you can offer specials to the general public and simply promote them on your blog. Similarly, you can run contests, but be aware that some contests are regulated so there might be legal considerations.
Our salon owner might decide that anyone who leaves a comment on a blog post will be entered to win a free cut and styling — a great idea around prom and graduation time.
4. Features and Benefits
A business blog is a great place to go into greater detail regarding how your product or service will improve people's lives and solve their problems. Use examples. Tell stories. Compel people to buy.
For example, our friends at the salon might write posts about how regular haircuts are essential for good hair health.
5. Multimedia
You can post a wide range of media on your blog: images, audio, video, and text. This means there's no limit to the content you can create and share on your blog. Did you recently do a radio spot or TV commercial? Make sure you post it on your blog. Have you run an ad in the local paper? Post it.
A salon can post videos showing the entire process of a visit from when a customer walks through the door to when they're in the chair getting a trim to checking out their new look in a mirror, paying, and then heading out to show it off to the world. Bonus tip: look into hiring a local videographer to film and edit for a professional clip!
6. Tips and Ideas
Everybody appreciates a tip from the experts! Write blog posts that give visitors the inside scoop on your expertise. Offer ideas that help your customers when you're not there to guide them in person.
The salon can share tips on hair care, maintaining color, whether to invest in expensive scissors if they need to trim the ends between visits, or they can share ideas for quick updos or what to do if you don't have time to shampoo, condition, and dry your hair but need a quick refresh that looks great.
7. Behind the Scenes
I once spent hours and hours reading a blog called Waiter Rant. It was written by a New York restaurant server who dished and gossiped about all the goings-on behind the scenes at his workplace. It was fascinating! You probably don't want to vent about all your annoying customers, but you can take your readers behind the scenes and show them interesting aspects about how your business works.
For a salon, I'd be interested to see what they do in the morning before opening and again at closing. I'm also curious about who works there? Do the same people do cuts and colors? Are those the same people who manage the cash register and sweep the floor? What about supplies? How are those handled? Who owns the place, anyway, and why did they start this salon business? Let the customers get to know you and your team. If you can get it on film, all the better.
Blogging for Business
Once you sit down and start brainstorming the material you can share through business blogging, you'll be surprised at just how much fodder for blogging a business actually provides. There are great benefits to be had through business blogging, so what are you waiting for?
---
Buzz Pro Studio provides website services to small businesses and independent professionals, specializing in website design and maintenance. For more information or to get a no-obligation quote, contact me.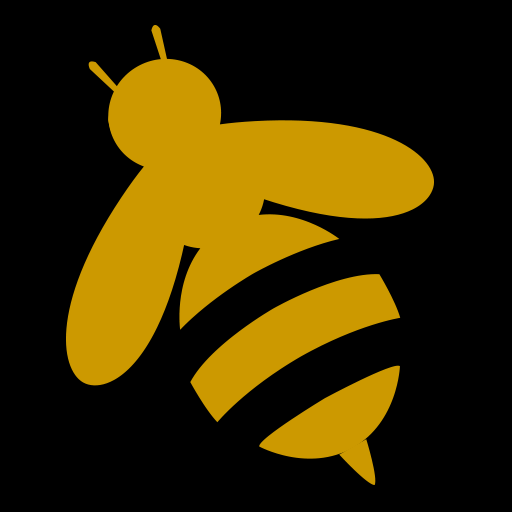 Melissa Donovan is the founder of Buzz Pro Studio, providing website services to small businesses and independent professionals.