Web design and development is always changing — and not just the look and feel of what's current in website design and layout. The code evolves, the technology advances, and even the tools and systems we use for building and managing websites change.
WordPress has been the most effective, and the most popular, website management system for many years. One of the perks of using WordPress is that there are tons of add-ons, from the themes that render a website's design to the plugins that enhance its functionality and performance.
In the beginning, there were free themes and custom themes. The free themes were often customized, which is to say that they were modified, whereas a custom theme was built from the ground up, usually for a specific website or client. WordPress offered a gallery packed with tons of free themes, many of them quite stylish. Meanwhile, people were creating their own themes to get the tailored look and feel they wanted for any particular website. And often, designers would simply modify the code on a free theme. All of this was relatively easy.
But everything on the internet changes fast. From browser requirements to design trends to Google's guidelines, there's a lot to keep up with. It seemed websites required constant updates and revisions to the code. Soon we started seeing premium WordPress themes — premium meaning that they incurred a cost, usually a one-time or annual licensing fee. Designers started moving away from hand-coding WordPress themes. The cost of building a custom website became prohibitive, and in some cases, pointless. Why spend hours building something that you can download and then configure to your liking with a few clicks and for a few dollars?
But there are still many options when it comes to building a website. Even within WordPress's theme environment, there are lots of choices. This raises the following questions for small business owners: Should you get a WordPress premium theme? Should you work with a designer who uses premium themes? Let's look at the benefits and drawbacks of premium themes.
The Benefits of Premium Themes
As with the free themes, WordPress premium themes can be customized, and as a bonus, some customization is often built into the theme as clickable options; many basic design elements can be configured by filling out a form. This allows website developers to build websites faster and better. And it allows do-it-yourselfers more design options that don't require learning code. For example, many premium themes include forms where you can specify background colors; font faces, sizes, and colors; and multiple templates for page layouts. Configuration options vary, depending on which theme you buy. One theme might offer lots of clickable choices in the realm of colors while another offers plenty of fonts to choose from. Some have built-in SEO tools while others allow you to customize how a site looks on a mobile device.
Premium themes keep up with the latest technology and guidelines that are set forth by companies like Google. For example, when Google decided to penalize websites that were not responsive (a responsive website contains mobile-friendly code, i.e. it renders well on a small screen), many websites plummeted in Google's search results. But premium themes stay on top of these kind of changes (otherwise, why would anyone buy their products?). Getting a premium theme was a reasonable way to avoid Google's penalty without spending hours learning the new code and revamping your website. To this day, quality premium themes tend to stay up-to-date with the latest guidelines and technology.
Premium themes often include support, which means you can access a forum or communicate with experts to get assistance if something's not working or if you have questions about how to set up, configure, and customize your theme. Getting help from support can save hours of trial-and-error troubleshooting, making it an attractive perk for seasoned designers and do-it-yourselfers alike. And the more popular premium themes are so widely used that there are plenty of free online tutorials that walk you through the themes and how to use them.
Some premium theme providers offer package deals. You pay one price, usually an annual licensing fee, and you get access to dozens of premium themes. This is ideal if you want to experiment with different themes before making a final decision. And some offer a developer's license, allowing use of any themes on an unlimited number of websites — ideal for people who own multiple businesses or businesses with multiple websites as well as website developers and managers who can purchase the licenses and then provide a variety of themes to clients.
The Drawbacks of Premium Themes
The main drawback of most premium themes is the cost, although this really depends on one's budget. For many small businesses, an annual licensing fee that's under $100 is reasonable, but this fee is also stacked on top of the cost of hosting and domain registration and any other costs associated with your website. As a website designer and manager, I purchase premium themes with a developer's license so I can spread the joy to all my clients at no extra cost to them. But for anyone on a tight budget, especially when you're just starting out, it might make more sense to start with a free theme (especially if you're doing it yourself) and graduate to a premium theme later.
Premium themes also come with some limitations. The code that is used in premium themes is much more elaborate than it was in the past and the learning curve for the new code keeps getting steeper. There are some aspects of premium themes that are difficult or even impossible to change. This can be something like showing a sidebar on the mobile version (which many premium themes simply don't allow; they push the sidebar to the bottom of the page instead of displaying it on the side) of a website or adjusting the size of various components, such as text boxes. The good news is that once you get used to the idea that there are some limitations and you must work within a premium theme's design constraints, the payoff is worth it.
Finally, premium themes require maintenance and updates. This isn't that much of a drawback. WordPress itself needs to be kept updated, as do any plugins. But updating a premium theme also requires that your license is current, which takes us back to cost and means overseeing another account online with a user ID and password and billing.
Should You or Shouldn't You?
As with most things, it depends on your business's needs and resources. Ideally, you'll be working with a professional designer or website manager who can walk you through the best options for your business's goals. Overall, some of today's premium themes are an excellent investment that make creating and managing websites faster and easier, so you can spend less time and money on building a website and spend more resources on using it to promote your business.
---
Buzz Pro Studio offers website design and management services to small businesses and independent professionals, including licensed WordPress premium themes. Contact me to learn more.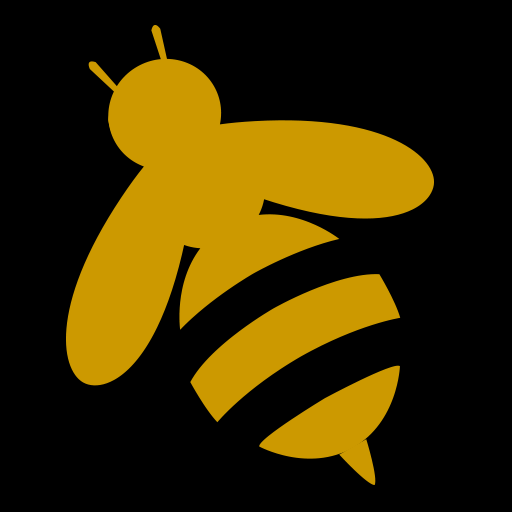 Melissa Donovan is the founder of Buzz Pro Studio, providing website services to small businesses and independent professionals.