These days, small business owners are flocking to social media networks to promote their businesses. Social media marketing provides ample opportunities for businesses to strengthen customer loyalty, generate buzz, and attract new customers.
Social media is not difficult for anyone with basic computer and internet skills. However, there is a learning curve for each network. Twitter and Facebook don't function the same way or share the same purpose. LinkedIn is targeted to a different audience than Pinterest.
In order to truly benefit from social media marketing, it's crucial to examine each social media network and decide whether it's a good fit for your small business before you establish a presence and start your marketing efforts.
Today, we'll look at Facebook pages and examine how small businesses can leverage them for social media marketing.
What Are Facebook Pages?
Normally, when you sign up with Facebook, you get a personal Facebook profile. You add basic information about yourself and your interests, and you get a photo album, which you can use to upload and share photos. You add friends and family who are using Facebook and connect with them via your personal profile. You can also set a wide range of privacy preferences regarding who can view and access your personal information.
A Facebook page works a bit differently. Pages cannot add friends, but Facebook users can "like" pages. These pages will then become part of the information that streams into those users' Facebook accounts.
Personal profiles are designed specifically for individual users whereas pages are designed for commercial and non-profit entities. Pages exist for companies, organizations, and websites. They also exist for specific brands and products, as well as artists, entertainers, and other public figures.
There can be separate Facebook pages for a movie studio, one of its movies, and pages for its characters and the actors that portrayed them. There can even be Facebook pages for inanimate objects and ideas, real and imagined. For example, there are Facebook pages for all of the following: Lucasfilm, Star Wars, Harrison Ford, Han Solo, and light sabers.
To sum it up, personal profiles are for private individuals and pages are for everyone (and everything) else.
How Do Facebook Pages Work?
Each Facebook page features a "like" button. When users click the button, the page is added to their profiles under "likes" and its updates stream into their news feeds (front page of Facebook). Other than that, pages are similar to profiles.
You can add a large banner to the top of your Facebook page and use your business logo for the profile picture. The profile (or "About" section) provides space where you can describe your business and its offerings, link to your website, and share contact information, location, and hours of operation.
Facebook pages and profiles both feature timelines where you can post updates. Friends and "likers" can leave comments and share the updates that you post.
How Do Facebook Pages Benefit Small Businesses?
Think of your Facebook page as a communications outlet. Traditionally, businesses used newspapers, magazines, radio, TV, and billboards for advertising. Facebook pages offer a more interactive way to connect with customers. For example, when a user "likes" your business page, this action appears in the user's timeline, which is viewable by the user's Facebook friends (depending on each user's privacy settings).
You can also use your Facebook page to publish specials that you're running, new product launches, and for making announcements. You can share links to your website and stream videos there. Once you post any communications to your Facebook timeline, other users can "like" each of the actions, comment on your post, and easily share your updates with other users. The exposure has the potential to be exponential. However, it's important to note that your Facebook updates do not broadcast to the timelines of everyone who has liked your page. Only a percentage of your followers will see your updates.
Keeping Facebook Pages Updated
For a Facebook page to be beneficial, it has to be updated on a regular basis. At a minimum, it should be updated once a week. Ideally, you'll update it 3-5 times a week or more. Some businesses post updates several times a day. The trick is to be consistent and find a schedule that works for you and your customers. If you update your Facebook page too frequently, you risk annoying people and they will "unlike" your page. If you rarely update your page, people will forget about you.
One of the most common questions I get from small business owners is what should I post on my Facebook page?
Unfortunately, there is not a one-size-fits-all answer. Each small business offers different products and services and they all have different customer demographics and online marketing strategies. Facebook updates must be highly tailored to each business. However, there are a few common updates that most small businesses can make to their Facebook pages on a regular basis:
Announcements: post all important announcements on your Facebook page, including specials and discounts, new products or services, relocations, awards, and other special achievements.
Blog Posts: if your small business has a blog, post an excerpt and link to each blog post.
Links: share links to your products and services as well as key pages on your website.
Photos, videos, and other media: Facebook users love photos. Take pictures of your business or make a few promotional videos and share these on your Facebook page.
Tips: Whatever field of business you're in, you can share tips and ideas related to your industry with your Facebook followers. Keep tips short (one or two sentences) and simple.
Do You Need a Facebook Page?
Facebook pages and personal profiles are free. However, you may opt to hire someone to set up the page for you in order to ensure that it is professionally customized. You may also hire social media experts to manage your Facebook page.
---
Buzz Pro Studio offers social media marketing services and can help you market your business on Facebook. To learn more about how I can help your small business harness the power of social media marketing, please contact me.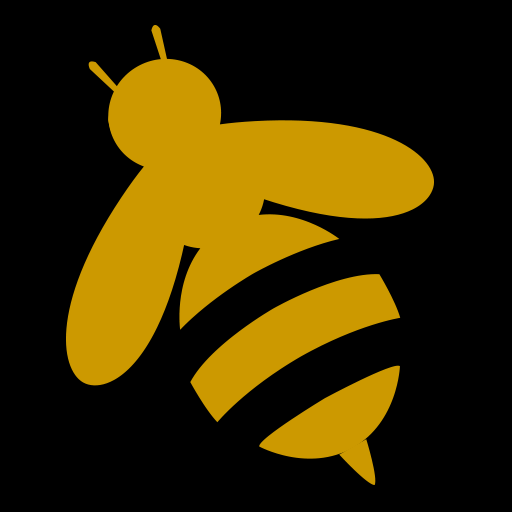 Melissa Donovan is the founder of Buzz Pro Studio, providing website services to small businesses and independent professionals.